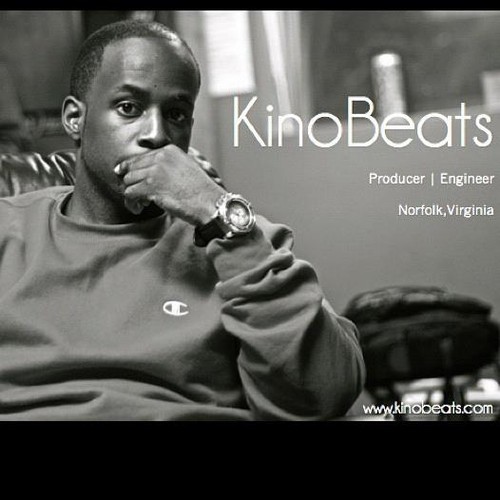 The way I look at it… Virginia is one of the most underrated hip hop markets in the mix right now. With so much talent ranging from greats like Missy Elliot and Timberland, to the present in Pharrell and Lex Lugar, it would be asinine to not keep your eye on that market. I was fortunate to have caught up with another talented NorFolk, VA producer/engineer, Kino Beats, a couple weeks back for our Who Got Next section. Throughout his young career, KB has laced records with Gunplay, Young Jeezy, Nippsy Hussle, Soulja Boy, Lil Twist, Ace Hood and 2 Chainz. His most recent credits landed on  Juelz Santana's Everything Good joint featuring Wiz Khalifa off his most recent project God Will'n.
Good good people right here… Check out his Who Got Next interview below. #NoGimmicks
Juelz Santana – Everything Good Ft. Wiz Khalifa (Prod. by Kino Beats)
Gunplay – Herbalist (Prod. by Kino Beats)
So we are here with Kino Beats out of Norfolk, VA. How you doing brotha? Tell us a little bit about yourself…
Coolin Coolin, KinoBeats Music Producer/Engineer Norfolk VA 757 #NewVa
Residing in the birth place of platinum selling producers from Missy Elliot to Lex Lugar to Timberland etc etc, tell readers how it is to have that as the standard? 
It's a whole other world. Mediocrity when it comes to producing is not acceptable by any means. You have to be a super producer coming from VA. It's mandatory.
The Trillelectro Festival had the net buzzing about a month ago as footage started to surface. I understand you were out there networking and such, how was that experience?  Where you able to link with any of the performing artist? 
Trillelectro was amazing!! Me and my homie Razjah (Producer of A$Ap Ferg's "Let it Go" the intro to TrapLord the album) went out there and just got to work man. I linked with my homies that take care of me when I'm in DC are Chris and Dcoletheprince and networked with a lot of blogs and website owners. I got to meet Travis Scott, ASAP Ferg, ASAP Rocky, Wale, Fat Trel and one of the creative directors from karmaloop.com. Then later on that night me and Fat Trel hopped in the studio and went thru some beats and vibes out.
So your most notable work to date can be found on Juelz Santana new project 'God Will'n'. Can you tell us a little bit how that came about? How it was to work with Juelz as he was making his bounce back in the game and also Wiz Khalifa as he is in the prime of his career? 
That record was a long time coming because for years I had a good relationship with his road manager/DJ Tobb Cobain and was sending records to him. But L'z wasn't really working at the time due to his personal life so I just maintained the relationship. One day I seen his SBOE partner Bounce saying they were back in the studio working on his new project so I figured hey been sending beats for years how could it hurt. Sent it he called me within an hour n said yo kino I'm putting Wiz on it and the name of it is "Everything is Good" I Said say no more.
I was just checking out your placements, I see you have credits with Young Jeezy, Soulja Boy, Nipsey Hussle, Gunplay , Nappy Roots and Lil Twist. Who is an artist we will be able to ad to that list by years end?
It's no telling just know just about every single one of your favorite rappers has a few KinoBeats on the desktop of there CPU.
How important is it as an up and coming producer or artist to network and be open to different opportunities? You know the ones that may not benefit you necessarily up front, but later down the road it comes through.
You know the ones that may not benefit you necessarily up front, but later down the road it comes through. It's definently the most important part in my opinion you never know who knows somebody who knows somebody who knows somebodywho is best friends with Russell Simmons and wants to introduce you and give you an opportunity just because they think you are a good person with a good spirit.
Describe Kino Beats in 5 words? 
Norfolk Virginia New Virginia BEATS
Alright Bruh Bruh I'm signing out once again. Let the people know where they can find you on the net.
@Kinobeats …. Www.kinobeats.com. #NewVa that's me and representation of the strength and unity coming from my great state VIRGINIA.
© 2013, @BWyche. All rights reserved.