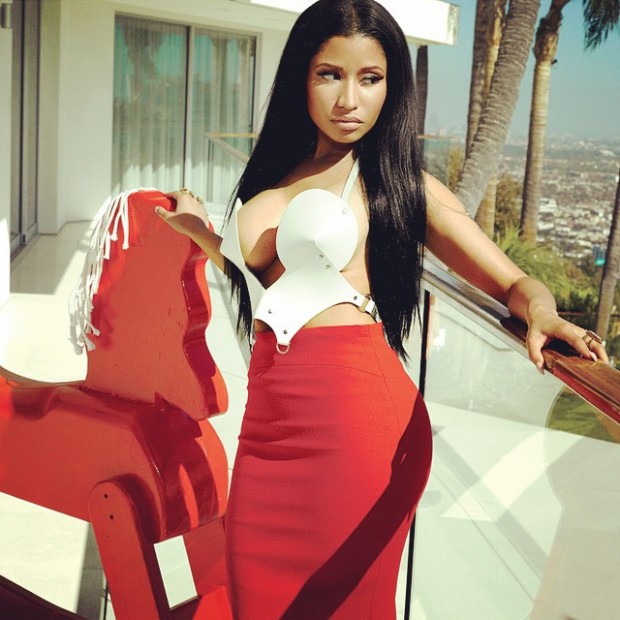 With her highly anticipated The Pink Print LP on the verge of being released, last month professional "Anaconda" tamer Nicki Minaj briefly abandoned her NY Fashion Week duties to discuss the past, future and everything in-between with popular mens publication GQ.
Check out one of the choice flicks captured by the print outlets in-house photographer Mark Seliger and a few excerpts from the soon to be released issue below!
On her recent business endeavors: 
My management team has a division that has a guy that his main focus is to go out there and find new brands for me to do business with or to find brands that would like to be in our videos and contribute to our budget.  It's like a Kickstarter, but for a multi-millionaire.
Working odd jobs coming up:
I like dealing with people, but I don't really like a lot of bullshit, so maybe customer service wasn't the best job for me. I was fired from a waitressing job at a Red Lobster I followed a couple who had taken my pen into the parking lot and then flipped them the bird. I wasn't a special pen, it was the principle.
The evolution of her style:
I always thought that by the time I put out a third album, I would want to come back to natural hair and natural makeup. I thought, I will shock the world again and just be more toned down. I thought that would be more shocking than to keep on doing exactly what they had already seen.
Read the full interview conducted by Taffy Brodesser-Anker | HERE!
© 2014, @quinelleholder. All rights reserved.