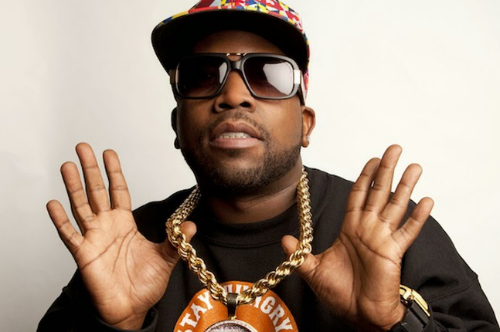 OutKast is currently engaged in a summer-long reunion tour, but that's not stopping Big Boi from working on solo projects. The rapper sat down with THR to speak on his upcoming projects, a new solo album, and more. Big Boi will be recording while on the road with Andre 3000 and is hoping to have "a couple of songs before the end of the year."
Big Boi is hoping to release an album before the end of this year and it will include some indie rock artists like his past two albums. He is currently working on a project with Phantogram, an electro-pop group from New York as well as Modest Moust from the Pacific Northwest. Phatogram appeared on his Big Boi's last album and they have a couple of left over records which will be complied with new tracks for a joint EP, Big Grams but that comes second to his solo album.
Sadly all Big Boi had to say about the OutKast reunion is that "it's been good. It's been fun," before adding, "a lot of family and friends came out. We just jumped into the deep end of the pool like, 'Let's do it!'" The upcoming OutKast show are going to be "slightly different" from each other.
© 2014, Julie Aly. All rights reserved.