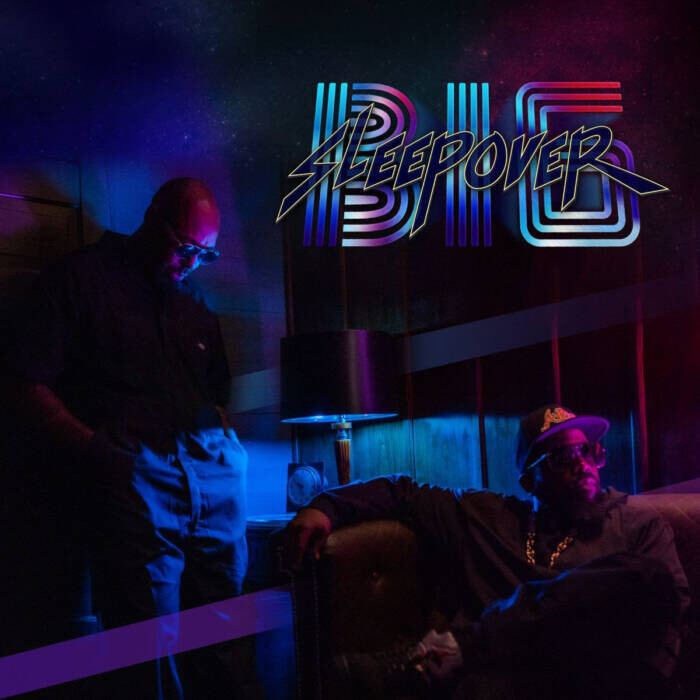 Outkast's Big Boi and Organized Noise's Sleepy Brown have just released their long-awaited, collaborative album Big Sleepover. With a friendship and working relationship that's spanned over three decades, this collaborative effort is equally as celebratory as it is genuine. The album has been teased since 2019, and after a slew of successful singles, including the recently released "Animalz", "Intentions" (feat. CeeLo Green), "The Big Sleep Is Over" (feat. Kay-I), and more––Big & Sleepy have decided that now is the right time to unveil the full scope of their creative vision. The 15-track album is a masterclass in evolution and shows Big & Sleepy ambitiously diving into a wide array of styles and influences with ease. On tracks like "In U", Big & Sleepy produce a sound that is uniquely their own––blending aspects of funk, soul, and R&B for the smooth track. The album is not just a musical get-together for Big & Sleepy, but also for their long list of frequent collaborators. Recorded at the legendary Stankonia Studios, the album features contributions from Killer Mike, Scotty ATL, Big Rube, and production from Organized Noize––making Big Sleepover a family affair in every sense of the word. Big Boi & Sleepy Brown have had one of the most legendary runs in music, and now with Big Sleepover––we finally get to see what the next chapter sounds like for the iconic duo.
6-time Grammy®-winning rapper Big Boi needs little introduction. Best known as one-half of landmark hip-hop crew Outkast alongside André 3000, the Savannah-raised rapper has gone on to have a successful solo career with the critically acclaimed Sir Lucious Left Foot: The Son Of Chico Dusty in 2010 and 2017's Boomiverse. Sleepy Brown is a member of the acclaimed, platinum-certified Atlanta production/writing trio Organized Noize, with Rico Wade and Ray Murray. Penning and producing hits for Outkast, Ludacris, and TLC, the trio is one of the most important production collectives in hip-hop history. Perhaps their most well-known collaboration, Billboard #1 single "The Way You Move" from Speakerboxxx proves that the duo of Sleepy Brown and Big Boi have always had a penchant for crafting chart-topping hits together. Last month, Big & Sleepy joined Ludacris and Killer Mike in a performance at the Atlanta Braves victory parade celebrating their World Series win––giving the hometown fans a show of a lifetime to couple with the momentous win and exhibiting exactly why they are a cornerstone in the rich history of Atlanta.
© 2021, Seth "Digital Crates" Barmash. All rights reserved.