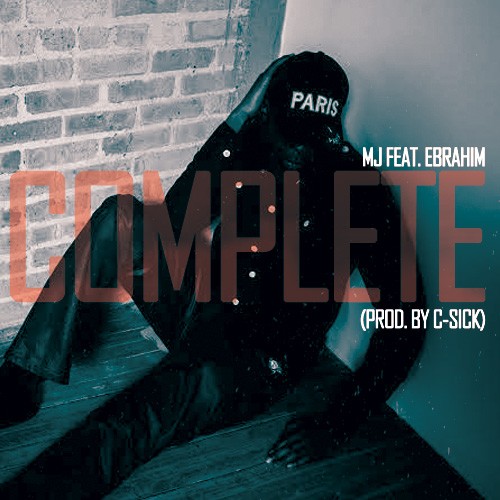 Fresh off the success of his song "Family First" which featured both Twista and GLC, Chicago singer/rapper MJ releases his follow-up song dubbed "Complete," which is also featured on MJ's album ChicagoParis.

The slow paced R&B cut has an ambient feel reminiscent of the Weeknd as the track floats along with an airy synth in the background accompanied by strong hi-hats. Its def a nice track to ride to late night and when the beat drops in, the song has a whole new feel.



Also included with this release is a behind the scenes clip that shows MJ recording his music with Twista and working closely with the engineers to perfect the right sound. Expect to hear more from this crooner in the coming weeks as he continues to release more material amidst a quickly growing buzz online. 

"I opened up for Twista in Atlanta and I told him that I was working on some new material and then when I started recording this song I immediately thought of Twista and GLC. Both of them were on the College Dropout with Kanye so I thought it would be sick and so I sent it to them and they loved it." MJ explained.
"They got in the studio and knocked it out for me. Its something really good for the city, something real positive. Everyone goes through tough times, people overseas, those that are missing their families. This is a real sentimental record so we definitely wanted to give out that positive message, especially around the holidays."
© 2014, DJ V.I.P. (@djvip510). All rights reserved.