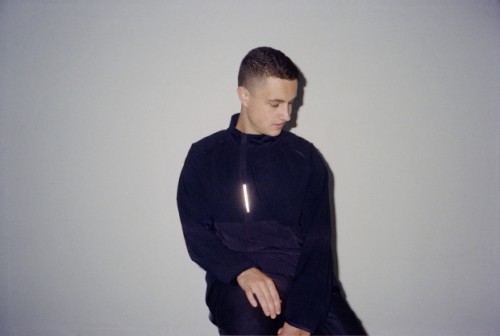 Up and coming Yeezus producer Evan Christ recently sat down with Self-Titled Mag for their cover story. In it he talks about what it's like to sell drastically different beats to hip hop artists in this day and age. Hailing from across the pond in England, he mentions how life hasn't changed much.
 "Fucking hell," he says. "Work on a Kanye West record, and I still can't get a car with power steering."
He also opens up about his experiences working with Kanye and creating the experimental sound on Yeezus.
"Outside of having just met this world-famous megastar who I grew up watching videos of, it quickly becomes professional," he says. "You're a producer; he's an artist. You have a shared goal, which is to make a sick electronic album. You get on with it very quickly. It just becomes about music. It doesn't matter about levels of fame…. Not to say it wasn't a weird day—a very weird day."
Head over to Self-Titled Mag to check out the entire story, and listen to his experimental remix to Young Thug's hit record Stoner below.
© 2014, @BWyche. All rights reserved.