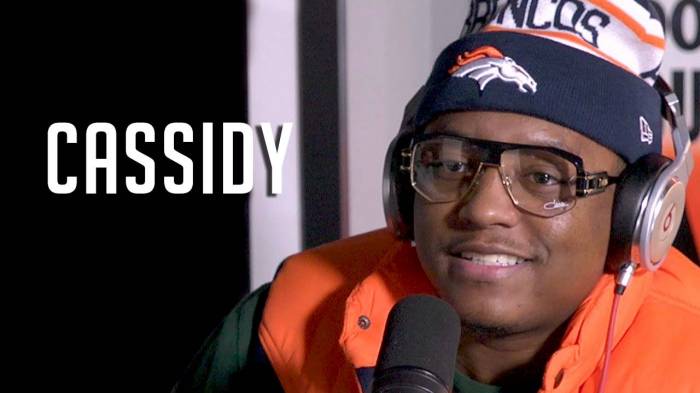 Cassidy stopped by Ebro in the morning show to discuss his December 6th battle with Dizaster. Cassidy said "He is a warm-up. He's a battle rapper, that's all he ever did. Nobody in this room could name one song that Dizaster ever brought out. So since he just a battle rapper, I feel like I got a crazy advantage over him. Because the things I experienced, the things I been through [and] me being the man that I am, he just can't talk the talk that I can talk."
Cassidy talks his preperation for the battle, the hype from all the rappers, celebs, and more. He talks about the beef with Meek Mill and how it started off radio personality, QDeezy, asking him the question based off an edited interview. Watch the full interview below.
© 2014, @BWyche. All rights reserved.