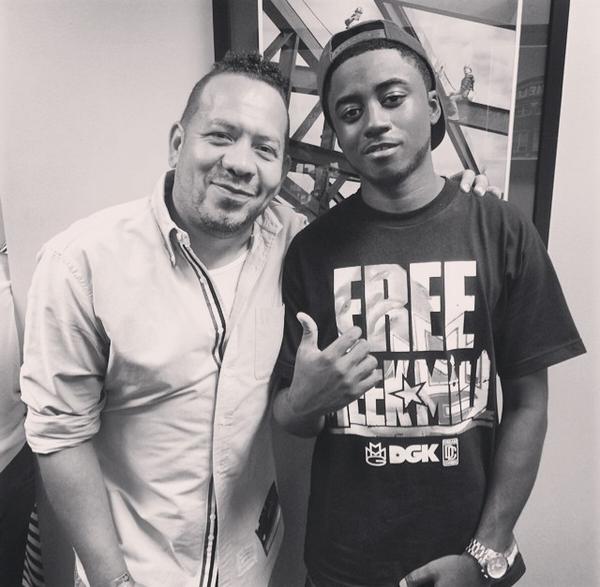 Rising recording artist-producer Velous has been a very busy man these past few months and by "busy" i'm not referring to the vague excuse you give your side jawn when you don't feel like answering the phone.
The New York native kicked off the summer by supplying the hook for DJ SpinKing's smash hit record 'Adult Swim', which featured Tyga, A$AP Ferg and Jeremih. He then followed up the release of the star-studded cast record by announcing he was the newest member of French Montana's Coke Boys Imprint.
Today we are proud to officially declare that the young creative and Meek Mill aficionado is the producer for Kanye West's highly anticipated 'All Day' single.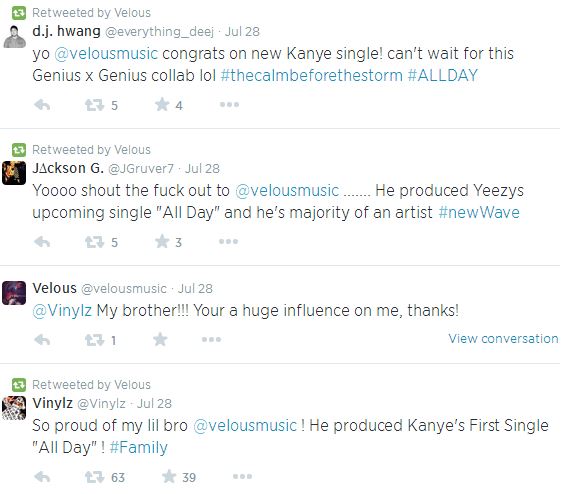 Check out his confirmation tweets and re-tweets above and his latest visual entitled 'Ginuwine Article' after the break!
© 2014, @quinelleholder. All rights reserved.