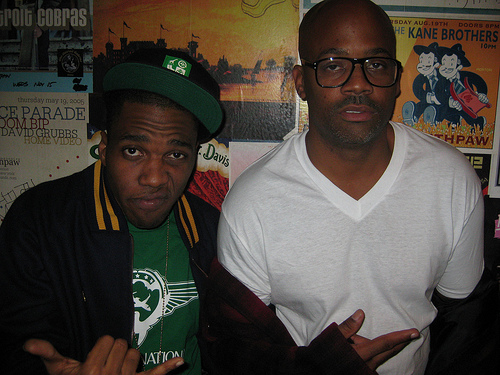 Continuing the random series of events involving Dame Dash lately, one of Dame's most needed business allies has parted ways with him. According to The Jasmine Brand, John P. Fazzio (Dame's Lawyer) has requested to be relieved from handling any further legal representation for the former Roc-A-Fella records executive; specifically involving the ongoing lawsuit with New Orleans native recording artist Curren$y. Hopefully things can be resolved and squared away peacefully and quickly!
John P. Fazzio to the United States District Court:
The basis for this motion is two-fold: (a) I have consistently tried to communicate with my client through electronic mail, telephone, text and regular mail, consistently over the last six months regarding the terms of representation and the prosecution of his case and have reached an impasse in the attorney-client relationship due to my client's refusal to cooperate in his own defense and (b) the Firm has not been paid in full for the services it has rendered to Defendants pursuant to the terms of the representation.

I can no longer hope that Defendants will come around and participate in this litigation and their defense. Without the Defendants' cooperation and input it is impossible for me to adequately represent them in this matter and comply with the Orders of this Court.

via Hip-Hop Wired
© 2014, @quinelleholder. All rights reserved.