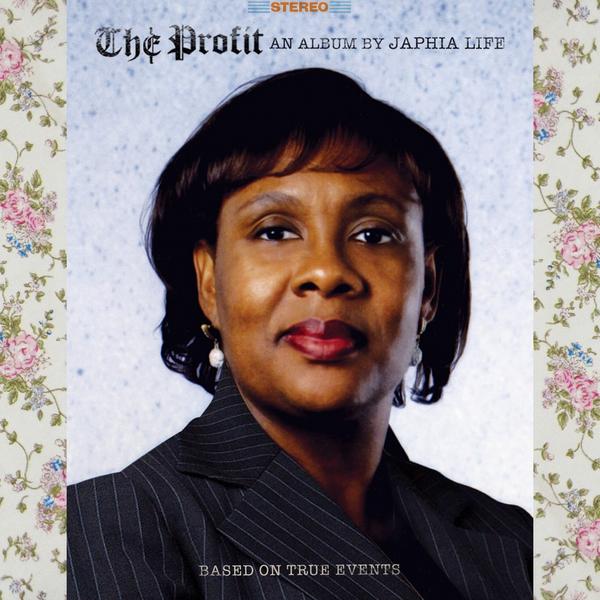 On September 23rd Japhia Life and Arms Out Ent. will release his highly anticipated The Profit LP for both fans and critics alike. Until the project is available for purchase Japhia has liberated both the cover artwork as well as the official track listing. Check out the for-mentioned items above and the press release below!
The Philadelphia based emcee/artist known as Japhia Life emerges from an extensive stint in Cobb Studio, the modest recording facility run by his long time engineer/producer Jude Gavin located in the outskirts of Philly, to announce to his fan base that his new album "TH€ PROFIT" is finished and will be released on "September 23rd". Most of the support surrounding his music is from people who have followed him since his first project Pages of Life, which was released via Los Angeles based indie Hip Hop label Ready Rock Records, that received critical acclaim, was deemed a Hip Hop classic, and was compared to Nas' "illmatic", Jay Z's "Reasonable Doubt", Common's "Can I Borrow A Dollar", and soon after spawned his musical cult following.

He re-emerges with his forth coming release "TH€ PROFIT" in hopes of familiarizing new consumers with his brand of Hip Hop. The album is meant to pay homage to the music that he grew up on in the 80's and 90's, and is meant to shed light on his upbringing in Philly as well. "I just wanted to make something that reflected my past musical influences, presented a high def picture of where I really came from, and was a daring enough body of work that I felt would push the culture forward." – Japhia

According to an industry insider close to his camp, Japhia just finished filming three music videos for the album, a promotional video, and a BBC/PBS style "interview" surrounding the album and Hip Hop culture. The full length LP "TH€ PROFIT" will be released on iTunes and all other digital music outlets via his indie label Arms Out Entertainment, and is set for an official September 23rd release.
via @JaphiaLife
© 2014, @quinelleholder. All rights reserved.