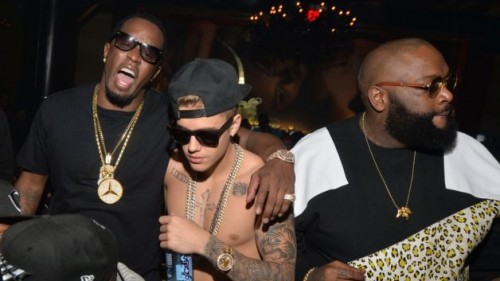 According to TMZ, Justin Bieber has been smoking Reggie and etc since moving to Atlanta.
Justin has had an alarming problem with sizzurp for well over a year, and he's been a big fan of weed for a long time.  But since moving to Atlanta, we're told he's "constantly high" … rarely leaving the house.  As one source said, "Drinking more lean, smoking more weed than ever."
There has been a noticeable change in his schedule and habit while in ATL.
When Justin lived in L.A. he had a schedule set up by people connected to his business.  Since moving to Atlanta, he has no schedule and no rules.
When his drug use was addressed, Bieber "pushed away" people and removed all of the individuals who "ratted him out" for his drug use.
Some of the people in Bieber's life that have confronted him about his drug use have been pushed away since Bieber made his move.  And we're told — one by one — Bieber is removing people he says have "ratted" him out over his drug use.

Justin does spend a fair amount of time in the studio in Atlanta … working on hip hop … but we're told rarely is he sober during those sessions.  And the thing is … that's part of the rap game.
© 2014, @BWyche. All rights reserved.