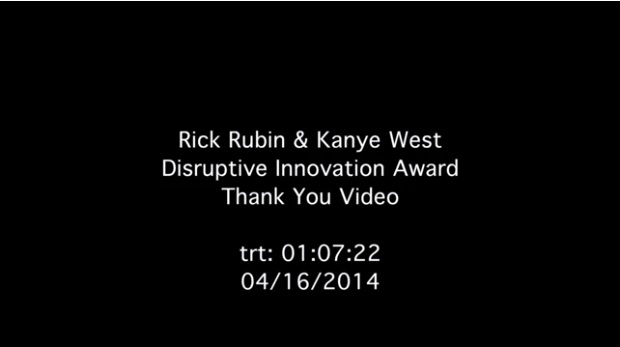 The Tribeca Disruptive Innovation Awards, a branch of the Tribeca Film Festival family, honored legendary Hip-Hop producer Rick Rubin and modern legend Kanye West for their work with the Roland TR-808 drum machine: an incredible piece of production equipment that dates back more than three decades. Rubin & Yeezy have used the 808 to help mold the sounds that brought to life records by LL Cool J, Beastie Boys, Run D.M.C. and themselves, most notably Ye's 808s & Heartbreaks album.
Obviously the 808 is still very popular in the current Hip-Hop landscape as well.
The two producers couldn't accept their kudos in person but they did offer a dope short film in association with director Mark Romanek to express their appreciation. Have a gander.
© 2014, @BWyche. All rights reserved.