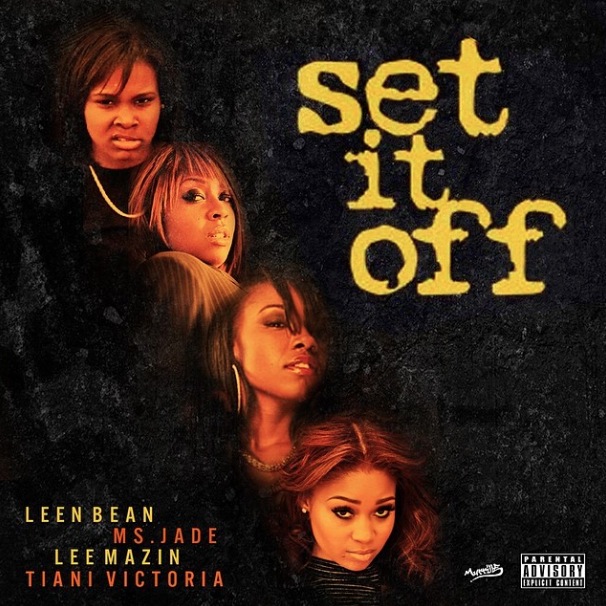 As the Philly rap scene continues to make strides of progress, the top female MC's link up for their "Set It Off" record. Showing their unity, Lee Mazin, Leen Bean, Ms. Jade & Tiani Victoria shot their video in North Philly yesterday. The video was shot and directed by Inferno Productions. They brought out the bikes and the big guns so we should expect an action packed video.
This slideshow requires JavaScript.
During part two of her 2014 HHS1987 interview, we asked Lee Mazin which female artist from Philly would we see her work with in the future (Watch the interview here at the 8:35 mark). She flipped the answer into an invitation to all the females in the city. The invitation lead to this "Set It Off" record over the classic hip hop record, "The Symphony." She grabbed some of the hottest female artists for her record, Tiani Victoria, Leen Bean & Ms. Jade. She even grabbed the Mad Rapper to talk over the end of record.
Checkout the record below.
Make sure you checkout Lee Mazin's "Chiraq" freestyle that sparked conversation on which female rapper from the area she was talking about here.
Follow Philly's finest emcee's on twitter & instagram
@LeeMazin
@TianiVictoria
@LeenBean17
@TheRealMsJade
© 2014, @BWyche. All rights reserved.