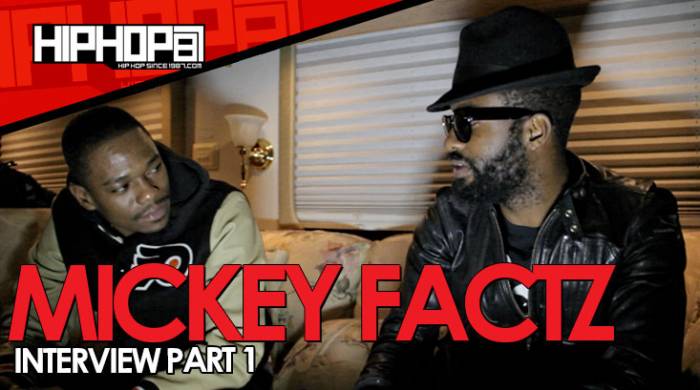 HHS1987 catches up with Mickey Factz for a two part interview while on his Philly stop of The Red or Blue Pill Tour. Mickey talked about his last project 'Love.Lust.Lost II'. He breaks down the sequel to his 2011 mixtape, the production and features on the album. He talks about the recording process with John Legend, getting Erykah Badu on the record and more. He talks his favor two records on the project and more.
Factz talks about his brief hiatus from rap due to the politics behind closed doors involving his revenue. He talks about the Malcolm X influence behind his "Detroit Red" record which maybe a five part song. He talks about dying his hair red for the "Detroit Red" visual and more as to show the people out there he is serious about acting going forward.
This interview was conducted by HipHopSince1987.com's EMoney and shot by Brandon Wyche. Stay on the lookout for part two of our exclusive interview with Mickey Factz dropping soon.
Follow us on Twitter | Instagram
@MickeyFactz | @Mickey.Factz
@HipHopSince1987
@EMoneyBeatz | @BeatEmUpMoney
@BWyche | @BWyche1987
© 2014, @BWyche. All rights reserved.