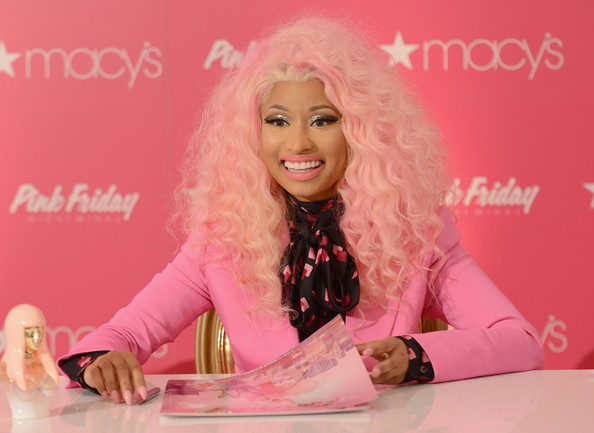 It has been announced that Nicki Minaj's new album will be titled, "The Pink Print." Earlier today, Nicki Minaj debuted the official video for her new single, "Lookin Ass Nigga." In the opening credits, it read that the single would be featured on both Young Money's new album, Rise Of An Empire and Nicki Minaj's solo album, The Pink Print.
The Pink Print will be Nicki Minaj's third studio album, following up her 2012 album, Pink Friday: Roman Reloaded – The Re-Up. To be quite honest, I think The Pink Print will be indeed her best album considering the fact that she's going back to her, I'm The Baddest Bitch days. If I hear a Miss Two Sticks In My Buns Nicki, I'm gonna go bananas.
This past November, MTV caught up with Nicki, and she spoke on what the sound of her new album would be like and the recording process, saying, "I already started, and I'm going home, actually tomorrow to really start. Like, I'm taking two months to just lock in. So I'm really excited, and the people that have been working with now have been people that I haven't worked with before, so it's like they're bringing a new sound to the album that I've never experimented with."
Check out the footage below.

© 2014, miixtapechiick. All rights reserved.