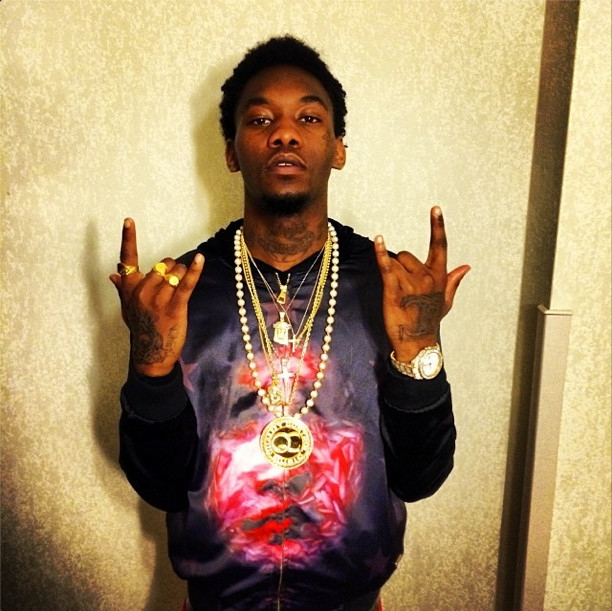 There is an alleged rivalry between two rap groups, the Migos and 2G. The beef has led to the murder of Paris Brown, a fan of the popular Migos group.
Police says Kiara Cephus, also known as Offset of the Migos, was the intended target of a June 11th shooting in Gwinnett County Georgia.
"[Brown] was just a supporter of the Rap group Migos and essentially caught a stray bullet," Cpl. Deon Washington said in the WSB-TV 2 story.
Washington told reporters he questioned Cephus about the murder, but Cephus appeared more interested in keeping his street cred than helping police solve the murder of one of his fans. "We know he was there, however he would not cooperate with the police investigation," Washington said.
"Very casually as if this is a game and a big joke, but it's not because someone lost their life," Washington said.
"Obviously there's a difference between entertainment, which is what these guys are affiliated with, and real-life violence and crime."
Cephus has not been charged but one man has. Police have identified one of the men as Cory Marzette. He's a known affiliate of the rival rap group 2G. Police believe 2G is behind the murder.
Authorities have yet to identify the second gunman in the surveillance video.
via WSBTV
© 2014, @BWyche. All rights reserved.