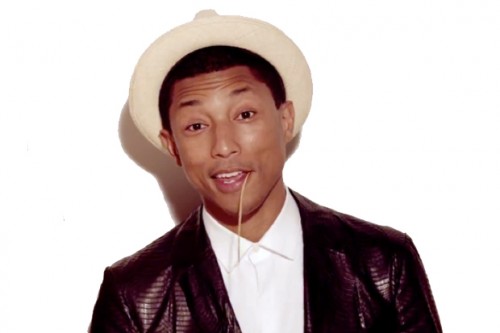 During an interview with Hardknock TV, Grammy winning producer Pharrell Wiliams shared his thoughts on the progression of today's music and said that it is the people who decide how big a record is destined to become.
He went on praising Compton rapper Kendrick Lamar and New Zealand singer-songwriter Lorde, two artists he said were his "favorite artists at the moment," for being able to pursue their music careers without the assistance of a major label or radio.
"The people make the decisions here," Pharrell said. "In fact, everything that goes on on this planet is made by the decision of the human being. Thank God like a lot of new musicians are realizing, you know, that's when you can sort of effectuate change. That's why we're seeing so much great music come out. Cause these kids are like 'You know what? I'm not waiting on a record label. I'm not waiting on a radio station. I'm gonna put my music up and out to the world. And if it's meaningful to people then it will catch fire.' And in a lot of cases we've seen it. You've seen it everywhere from the likes of the Kendrick Lamars to Lorde. Two of my favorite artists at the moment. They just didn't care. Put a song up on Soundcloud, shot a video. It's like 'Okay, I may sign with you guys or not.' And I love that. Because she's 16-years-old. So, she to me is like a shining example of where we're headed."
Check out the interview below.
Spotted: Hip Hop DX
© 2014, miixtapechiick. All rights reserved.