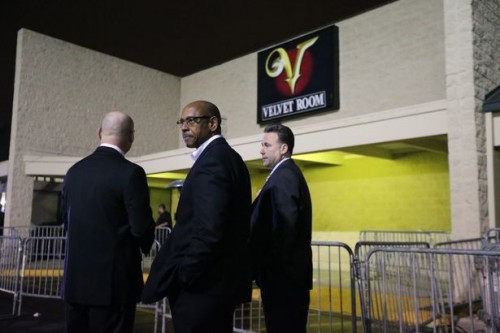 According to the AJC, Dekalb co. Police are currently investigating a shooting that took place early this morning outside of Velvet Room, a popular nightclub in Atlanta. The shooting took place in the parking lot after Rick Ross' "Mastermind" album release party but reports state that neither Rick Ross, Diddy or any one working with them or in their entourage was injured or involved with the shooting.
Reports say that a well known Atlanta DJ and a off duty police officer were in a altercation around 4am and the DJ was shot in the leg by the the off duty officer. Details are still forming so stay tuned to HHS1987 for more information.
Authorities are investigating a shooting at a popular Atlanta club.
The shooting happened at the Velvet Room club, located in Chamblee Tucker Road in DeKalb County, during the Rick Ross album release party.
According to DeKalb police, the shooting happened around 3 a.m. after a dispute between the club DJ and another man, in the back parking lot. Police say when they attempted to intervene in the altercation, the unidentified DJ began waving his firearm toward them.
Authorities shot the DJ, twice. No word on his condition, at this time. The police officer involved in this shooting have been placed on administrative leave pending an investigation.
This story is still developing.
© 2014, Eldorado2452. All rights reserved.