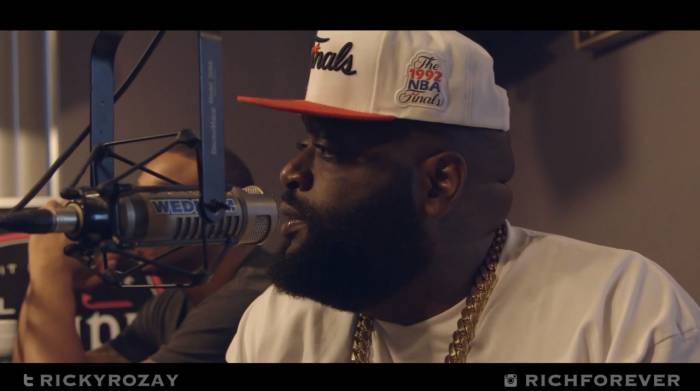 Rick Ross talks about the rumored "No Fly Zone" in Detroit and his no show at Detroit's 99 Jamz show. He talks about waiting for a day so someone could clear the air. He said Trick Trick did not speak to Ross. He said the gate was padlocked so he van could not enter the venue. He said he did not make it to the venue. For up and coming artists you shouldnt have to fight to perform but if your performing and you have to fight to leave, then so be it.
Ross was just announced the brand ambassador for MCig here.
© 2014, @BWyche. All rights reserved.