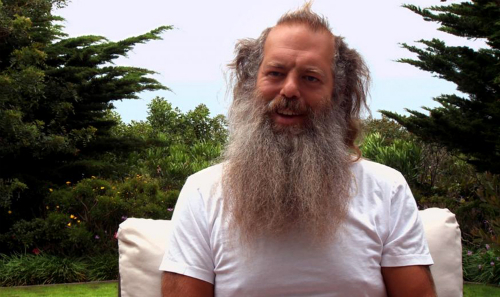 Rick Rubin worked with Kanye West on his last album, Yeezus. Rubin was enlisted by Yeezy to make some last minute edits before the project's release. The famed producer is now saying that the duo are "looking at vocal ideas" for Ye's new album. Rubin told Zane Lowe "There were loads of great ideas and there were many many tracks and we listened to everything together," in reference to Yeezus. He added, "He originally came over and said 'I wanna come play you my new album' and I thought we'd be listening to a finished album. Then we listened to about three hours of music, most of which didn't have vocals and at the end I was like 'wow, so what's it gonna be?' I'm thinking it's a year away and he was like 'well, I'm putting it out in like 5-6 weeks.' It was a funny conversation because it was completely normal to him, it's just the way he works…today, Kanye West is coming in and we're starting looking at vocal ideas for things for the next album."
The four part interview will begin Monday, June 16.
Via NME
© 2014, Julie Aly. All rights reserved.