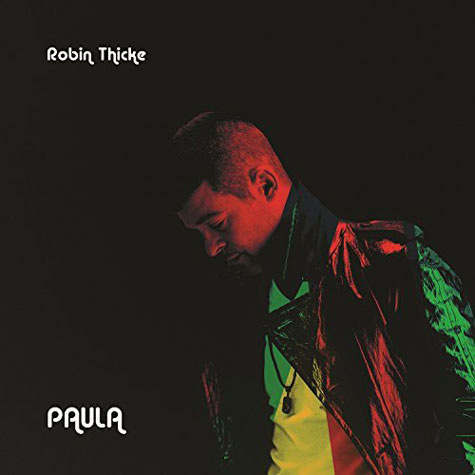 If you haven't heard it by now, singer and songwriter Robin Thicke has decided to confess his love to his wife Paula Patton with his upcoming project entitled "Paula". With "Paula" due to hit iTunes on July 1, Robin has released the artwork as well as the tracklisting for his new project. Can't you just feel the love in the air. Take a moment and check out the artwork (above) and tracklist (below) for Robin Thicke's upcoming album "Paula".
1.) "You're My Fantasy"
2.) "Get Her Back"
3.) "Still Madly Crazy"
4.) "Lock the Door"
5.) "Whatever I Want"
6.)"Living in New York City"
7.) "Love Can Grow Back"
8.) "Black Tar Cloud"
9.)"Too Little Too Late"
10.)"Tippy Toes"
11.) "Something Bad"
12 .)"The Opposite of Me"
13.)"Time of Your Life"
14.) "Forever Love"
© 2014, Eldorado2452. All rights reserved.