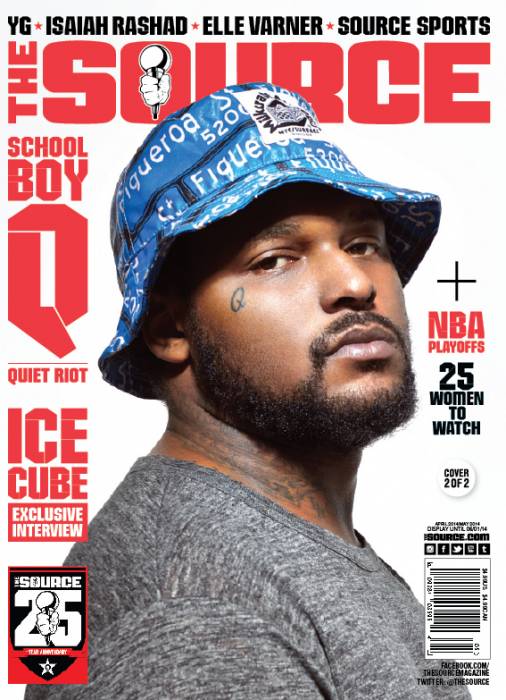 Top Dawg Entertainment's ScHoolboy Q will be gracing the cover of the April/May of The Source which hits stands this Thursday.
Read an except from the magazine below:
I'm not scared to put my real life in there like a lot of rappers. Five, six albums in and you still don't know nothing about their life. You just know they rap good. They crack, but you still don't know, like, who is this n***a grandma, who's his uncle, what block he come from. How much was the sodas when he was a kid, you know what I'm saying? N***as don't put that type of s**t in their music. Everybody's a mobster now. They got the Vaseline, they got the dope, they got the burner, like who you got the burner from though? How many shots were in the burner? When the cops came what did you do with the burner, you get what I'm saying? What's your momma name? What's your homie name, where's the park that you caught a fade at? Nobody's going in depth with it like me. Only other n***a doing it like that is YG.
To read a few more excerpts, you can click here.
I'm Hot tHa source cleaned my beard up on tHa cover!! Lol let me b ugly cuHz embrace it!!! Lmao tHanks tHo

— ScHoolboy Q (@ScHoolBoyQ) April 7, 2014
© 2014, miixtapechiick. All rights reserved.