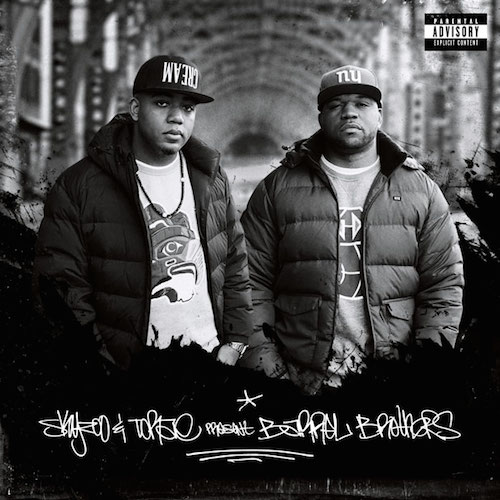 Hip-hop artists Skyzoo and Torae has released the artwork and tracklist for their upcoming project "Barrel Brother". "Barrel Brothers" will feature music with Livin Proof, Blu, Sean Price and more with production from Black Milk, DJ Premier, Jahlil Beats and more. Before "Barrel Brothers" hits the streets on May 27th, check out the tracklisting below.
1.) Intro
2.) Talk Of The Town (prod. by Oh-No)
3.) Make You A Believer (prod. by Jahlil Beats)
4.) Tunnel Vision (prod. by !llmind)
5.) Blue Yankee Fitted (prod. by !llmind)
6.) All In Together (feat. Sean Price & Guilty Simpson) (prod. by Black Milk)
7.) Triangle Offense (feat. Sha Stimuli) (prod. by !llmind)
8.) Movie Album (skit) (prod. by Auréli1 a.k.a TIGA)
9.) Albee Square Mall (feat. Livin Proof) (prod. by Praise)
10.) The Hand Off (prod. by Khrysis & Cyrus Tha Great)
11.) 4 Bar Friday (prod. by The Stuyvesants)
12.) Memorabilia (prod. by AntMan Wonder)
13.) Rediscover (feat. Blu) (prod. by MarcNfinit)
14.) The Aura (prod. by DJ Premier, co-produced by AntMan Wonder)
15.) Got It From Here (prod. by Apollo Brown)
© 2014, Eldorado2452. All rights reserved.