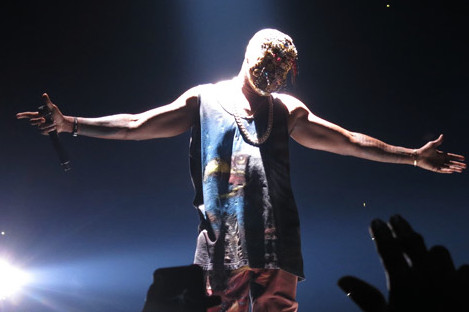 Tony Williams stated that Yeezy's next album is in the works and looking to compete with the late King of Pop, Michael Jackson's, classic album Thriller, for greatest album of all time, respectfully, of course. Williams explained the proclamation in an interview with Complex:
We're just focusing on making great records, and when I say great records, I mean not records that are pigeonholed into a certain genre, a certain style… We're out to make a new Thriller – on that magnitude. Actually like the greatest album of all times
Kanye West has already stated that he is a god. It only makes sense for him to want to compete with the greatest. His discography heavily supports his ego as being a god.
Kanye's album reviews are that of the greatest of this decade. According to metacritic.com, his career average is 80/100.
MJ's Thriller sold 30 million records in the US & won him 8 Grammy's. If you want his spot, you got a hell of a shoe to fill Ye.
Source: allhiphop
© 2014, Niyah Nel. All rights reserved.