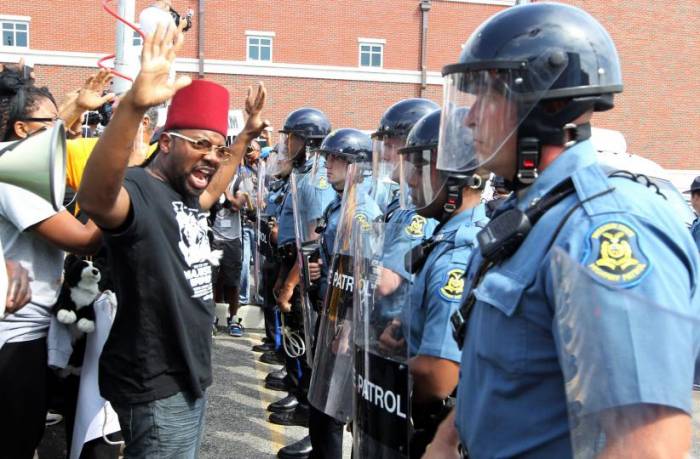 It was all good a week ago. In less than a week, Ferguson,MS has become a war zone as citizens try to peacefully protest the wrongful death of a 17 year old teenage named Michael Brown.
Tension in Ferguson continues to rise as citizens and media members are arrested and harassed by local Police as they protest the death of Mike Brown who was shot and killed by a Ferguson Police officer. Last night, Ferguson was once again a war zone as rubber bullets, tear gas and wooden bullets were fired at crowds who were attempting to march and peacefully protest in the streets.
One of the biggest arrest of the night was of St.Louis leader named Antonio French who was arrested last night and released without bond this morning. French was keeping the world informed of the madness in Ferguson via social media and was arrested without even receiving paperwork on why he was locked up to begin with. French wasn't alone in possible wrongful arrest, two Huffington Post reporters and several community leaders were also arrested last night without being given a reason as to why.
Urban communities across America have been marching and rallying in support of the madness in Ferguson but at this point no solution looks to be coming anytime in the near future. As the situation in Ferguson continues to haunt the hearts and minds of many people across the World, stay tuned to HHS1987 for more news.
© 2014, Eldorado2452. All rights reserved.