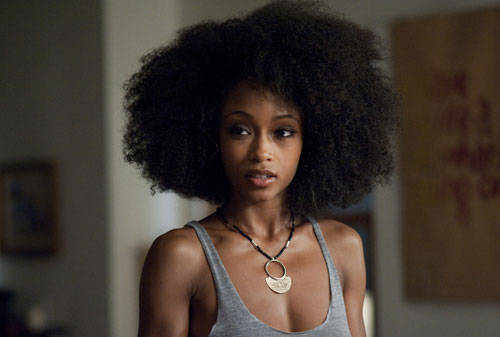 Yaya DaCosta has been cast as the late Whitney Houston in Lifetime's biopic. Angela Bassett is making her directorial debut for the project written by Shem Bitterman and produced by Larry Sanitsky. DaCosta debuted on America's Next Top Model Cycle 3 before making appearances in "All My Children," "House," "Lee Daniels' The Butler," and "Ugly Betty." She will be portraying the legendary singer's early success as well as her rough relationship with Bobby Brown.
Bitterman and Sanitsky worked on Betty & Coretta last year that starred Bassett. The actress also starred in "Waiting To Exhale" with the late Houston in 1995 at the height of her fame. She said in a recent interview, "I have such regard for Whitney's and Bobby's amazing talents and accomplishments; and I feel a responsibility in the telling of their story. Their humanity and bond fascinates us all. I'm beyond excited to have this opportunity to go behind the camera and into their world."
Thus far we don't know any other details about the film that is tentatively titled, "Whitney Houston."
© 2014, Julie Aly. All rights reserved.