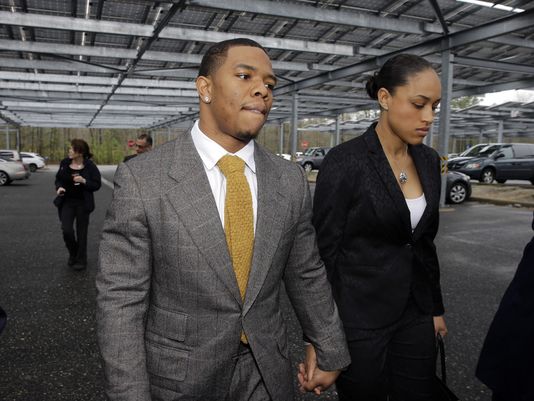 Much of the sports world and public have been chatting and sharing their opinions on the ruling on Baltimore Ravens running back Ray Rice's NFL suspension. Rice and his wife Janay Palmer were caught apparently having a altercation at a Atlantic City hotel back in February and Rice was seen on video dragging her out of a elevator.
Many believed Rice had beat her and knocked her to that point however the two have denied that and have confessed that alcohol played a part. It was known that Rice would face a possible fine and suspension from the NFL and yesterday Rice received his punishment and many NFL fans and in a uproar.
Rice has despite not being found guilty to abuse has been suspended 2 games for violating the NFL's policy. We all have our own opinions on the ruling but let us know how you feel. Leave your thoughts and comments below. Was the ruling fair or foul?
© 2014, Eldorado2452. All rights reserved.