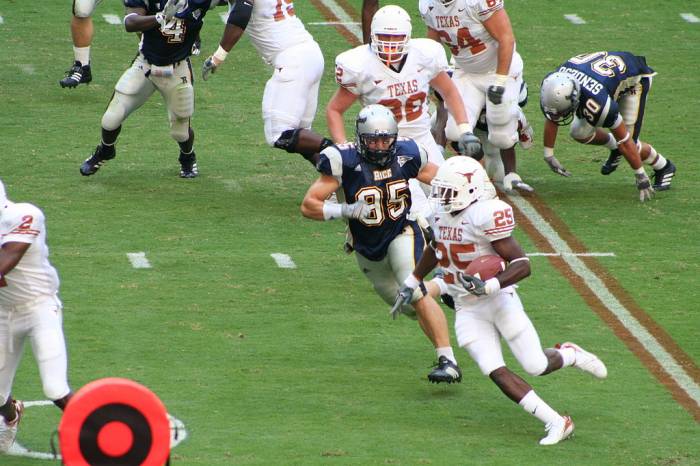 The University of Texas won't have to worry about players taking money to sign autographs or players accepting illegal benefits if their new plan works.
With all the issues going around between student-athletes feeling like they should be paid for the use of their likeness and the NCAA's rigid stance against it, the University of Texas might've found a happy middle ground.
Earlier this afternoon it was announced that the University will pay their student-athletes $10,000 a piece. That number will run Texas a whopping $6,000,000.
The money will cover college expenses that aren't covered by a traditional full scholarship and give each player $5,000 in compensation for the university's use of their image.
Former U.S. Rep. Tom McMillen of Maryland said colleges should brace for profound challenges to their business models in the near future.
"We're in for a period of dynamic change," said McMillen, an All-America basketball player for the University of Maryland who also played for the United States in the 1972 Olympics in Munich. "The system has to change. The money needs to be handled differently."
Read more about UT's decision to pay their players here
© 2014, Mehka King. All rights reserved.