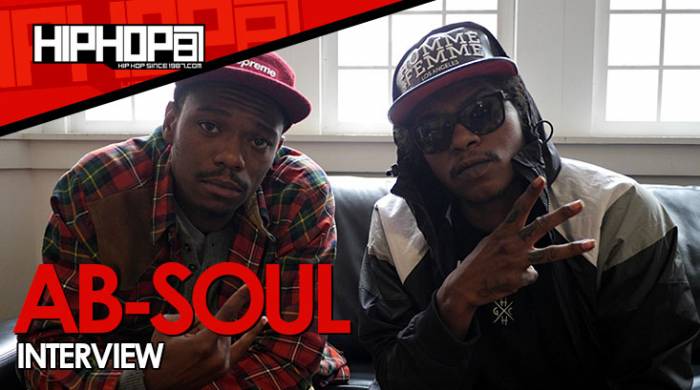 In our latest exclusive, HHS1987 cameras caught up with TDE artist and one-fourth of Black Hippy, Ab-Soul, while in Philly for his first nationwide headlining tour.
Soulo chopped it up with our very own E-Money about what fans can expect from the 'These Days Tour', his appreciation for the record label red tape that goes into releasing an album, and being the subject of a rare Jay Z tweet.
Soul also spoke on maintaining his long distance relationship with popular video model Yaris Sanchez, the friendly competition within TDE, his favorite weed strain and much, much more.
Follow us on Twitter | Instagram
@AbDashSoul | @SouloHo3
@HipHopSince1987
@EMoneyBeatz | @BeatEmUpMoney
@RickDange
© 2014, Dessy Weegar. All rights reserved.