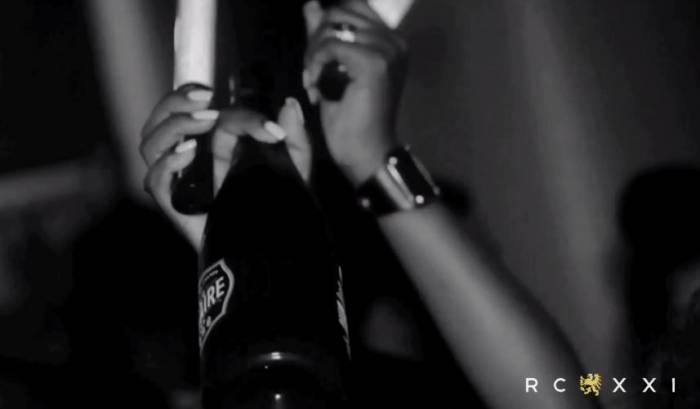 With refined branding and strategic networking, Royal Court Lifestyle Marketing, formally known as Royal Court Promotions, returns to the nightlife scene for its first individual event of 2014. The celebratory event, entitled "One of those Nights", took place at the Greenhouse venue inside the Magnuson Hotel in Newport News, VA. Entrepreneurs, Pat Williams and Tevin Swann were the masterminds behind the one of a kind experience.
Williams & Swann on the inspiration for the event:
The idea was to create an experience through collegiate alumni networks that provide a timeless existence while exuding spontaneity.
Needless to say, this premiere event lived up to its name; attracting celebrity artists and socialites such as myself, G.O.O.D. Music Recording artist Pusha T, Re-Up Gang's own MWatts and Dallas Cowboys Corner BW Webb. Urban models Stacey Hashh and Kayla Phillips we're also in the mix and served as the evenings hosts. With just under a month of promotion the venue reached capacity and sold out completely.
So, what's next for Royal Court Lifestyle? Their 2nd event of the year, "One of Those Day Parties" at the all new Studio 200 (formerly Palace) in the heart of downtown Norfolk,VA. Amazing Amie and special guests will host this special event along side DJ Rayvon & DJ D IZZY. Last but not least, the master of ceremonies will be DK the Socialite.
This event will be ticket only so make sure you secure your spot in the place to be on April 26th. Furthermore, I suggest that you take advantage of the discounted rates. As more information is released we keep you updated, meanwhile check out the exclusive recap and purchase your tickets in advance for the next experience below!
PURCHASE TICKETS | HERE.
© 2014, @quinelleholder. All rights reserved.