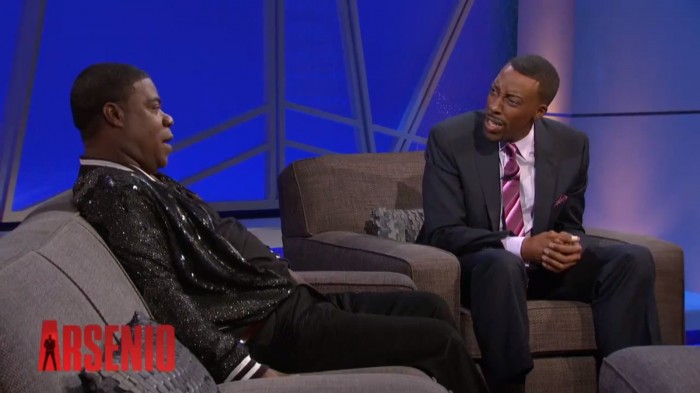 We've heard how Charlie Murphy's experience was like at Prince's house via The Chappelle's Show but at least he didn't get kicked out. Tracy Morgan sat down with Arsenio Hall of The Arsenio Hall Show and explained how his alter ego, Chico Divine, took over and overstayed his welcome for three days after a pre-Grammy party.
Listen to the story below.
© 2014, miixtapechiick. All rights reserved.