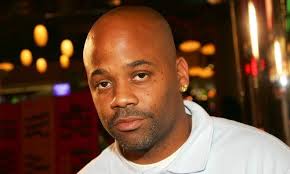 In a recent interview Dame Dash shared the behind-the-scenes story of how Jay Z's "Brooklyn's Finest" featuring The Notorious B.I.G. came to fruition. The mogul explained how they got Biggie into the studio, how long it took the late rapper to record his verse, and more. Before telling the story of how it came about Dash said that he deserves some production credit, "My favorite record was the one I produced with Clark Kent. Clark would try to act like I didn't produce it-you should call him at some point, but it's called "Brooklyn's Finest.'"
The mogul explained how the rappers linked in the studio saying
It was a whole lot to get Biggie in the studio, we didn't know each other. We would be like, 'Yo, come through.' Because we heard that he said that he knew Jay, but Jay didn't really know him. But he came through one day and I got ridiculously drunk at the video set of 'Dead Presidents'…So, that day I went to Daddy's House and spoke to Un (Rivera) and Biggs, and I was like 'Yo, forget all that. Lets get some money.'
Dame went on to explain that he told Hov not to rap first but Jay didn't listen.
"Biggie took four months to put his verse down. It took a while. But it was dope because we got to hang out, and Cease would roll like 60 blunts before we started thinking about playing music
explained Dash.
Watch more below.
Source: HipHopMotivation
© 2015, Julie Aly. All rights reserved.