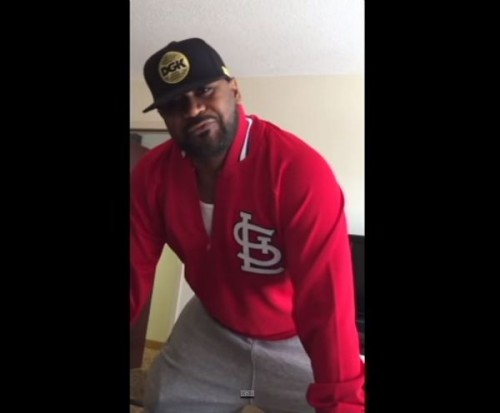 It seems as if Ghostface is fed up with Action Bronson after showing a clear sign of disrespect towards the rapper during an interview on ESPN's Sports Nation on July 11th. When asked about sounding like GFK, Bronson responded with "He's not rapping like this no more" and "He needs something" pertaining to him being relevant. The two have been asked about each other over and over throughout the past few years as Bronson's popularity has risen. The pot boiled over when GFK posted a video today discussing his feelings towards the situation. He explained that Bronson copied his style and gave him a grace period on how long he would be quiet about the comparisons. He also said he has goons in various states and knows Bronson's tour schedule. Hopefully cooler heads prevail, but you have to be careful what you say, especially about rappers from the nineties that never dealt with problems through social media.
Check out both videos below, as well as a couple tweets about the situation!
When ur wrong ur wrong and I was wrong. I apologized for the comments. I'll always be a stand up human. Much love.

— MR. WONDERFUL (@ActionBronson) July 20, 2015
Everyone says things they regret. I respect my elders and the forefathers of this art. Once again, I'm sorry.

— MR. WONDERFUL (@ActionBronson) July 20, 2015
© 2015, Oktane. All rights reserved.