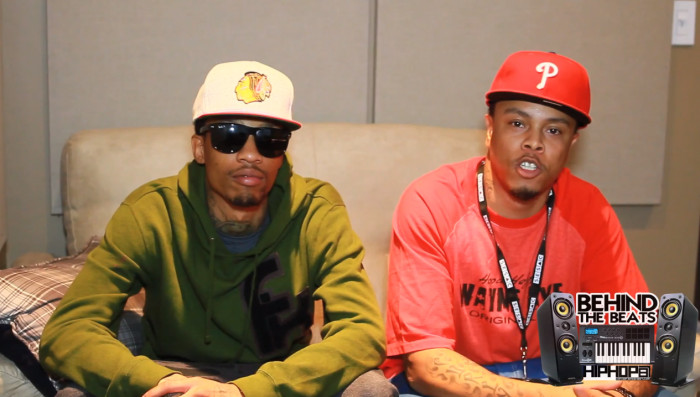 Even when you're a Grammy-nominated producer, things can still be a little tricky working in the music industry. Grammy-nominated producer, Sonny Digital (2 Chainz, Future, Kanye West, Makonnen, Wiz Khalifa) is quickly finding that out in his new role in the short film SCORE. Based on his life, it is about a young beat maker who has experienced tremendous success working with some the top Hip-Hop artists out, but now that wants to score films solely, he's met with opposition despite his fame and connections.
In the movie, shot by MercyHope Productions, featured cameos include Zaytoven, DJ Scream, DJ Toomp and DJ Spins, plus an exclusive soundtrack featuring all Sonny Digital-produced beats with a few collaborative effort.
About SCORE
Have you ever had the skill but lacked the support? Had the position but not the power? Possessed the heart but didn't have a helping hand? We certainly can answer affirmatively to all of those questions and then some. We are Tamiko Hope, Kevin Gumbo and Fro Jones, writers and filmmakers based in Atlanta, GA who form MercyHope Productions. Collectively, we've written, edited and produced hundreds of video projects and documentaries over the years. We love creating and giving birth to new ideas. This is our first child (short movie), which we named SCORE. We decided to do a 30-minute film to get our feet wet, in addition to moving in the spirit of action. All of us subscribe to the mentality of not waiting until everything is perfect and fulfilling as many of our dreams as possible while we're on this planet. When you back this project, you help give life to our talents and creative vision, as well as put one point on our scoreboard of film projects to follow. Because our cast is mainly comprised of Grammy-winning and nominated producers, we are particularly excited about the score for SCORE, which will contain original music by Sonny Digital with featured collaborations.
What Is SCORE About?
SCORE is a short length movie about the setbacks and stereotypes that go along with the advantages of success in the music business. Set in the Hollywood of the south, Atlanta, GA, a Grammy-nominated producer discovers that branching out creatively will take more than relationships, platinum plaques and name recognition to achieve. Sonny Digital's character is the go-to beat maker for Hip-Hop superstars looking for a surefire hit; but when he decides to solely score movies, he is met with more opposition than opportunity causing him to return to square one in his career.
How Else Can I SCORE?
Spread the word via social media! While the fundraising is a critical part of our focus right now, we also want to engage the community in any way possible. Share our story on your own blog or social media (tag us at @ScoreTheMovie, #scoremymovie, #scorethemovie), and keep an eye out throughout our campaign for other messages of how to get involved.
Follow the production of the film at @ScoreTheMovie on Instagram.
(Story via WhycauseIcan.com)
© 2015, Eldorado2452. All rights reserved.