N.W.A. was one of the most polarizing Hip-Hop groups of all time. They spoke freely using brutal & honest rhymes as well as hardcore beats reflecting the problems of Compton and Los Angeles. They were respected because they kept it real.
Now, over 25 years later, the group finally put their story on silver screen and of course it couldn't be anything but real.  After a press conference of Q & A's with the cast, we wanted to share some fun facts.
The newcomers were pretty excited..
I feel like I hit the life lottery. – Jason Mitchell.

We're making history about a group that made history. -Corey Hawkins.

This is my family legacy. I'm just thank the ball was in my hands. I was able to cement this in history." -O'shea Jackson Jr.
Director F. Gary Gray assured a solid performance from his actors:
I don't want to minimize what they did. I had these guys going to gym; we went through DJ school, these guys recorded straight out of Compton. I had them record the entire album. These guys gave a world class performance and I don't want to minimize their efforts at all. – F. Gary Gray.
Ice Cube made sure O'Shea Jr. was prepared..
I just wanted to give him all the ammunition he needed. I wanted to let him know what I was thinking. My perception of everybody…  I knew that Gary wouldn't go for a mimic so all I could do was fill him with information.  And let him do his thing. He developed into a great actor. –Ice Cube
If you're wondering, he DID indeed have to audition.. 
I walk in there (chemistry test) I just think it's going to be me a Dre a Eazy and were going to just knock this out.  I get there I see a Jheri curl oh you must be going for Eazy how you doing my name is O'Shea. He looks up at me and says 'naw I'm going for Cube'… well I got some news for you. There are three Cubes there…  – O'shea Jackson Jr.
To the critics that hated on NWA 25 years ago, Cube had some choice words..
The recorded is straight forward moving at the speed of life. This is a movie that looks back and it's a piece of art. You can love the film and hate the group still. Because it's all about being real. And we want people to be real even when criticizing the group. If you don't like the movie you can kill yourself.  – Ice Cube
So is it still F*ck the police?
We understand that cops have to be heavy handed with criminals but don't have to be that way with citizens.  We wanted to show the humiliation that we faced. And we wanted the audience to feel what if this was happening to you?

if somebody break into my house I'm calling the got damn police! I'm not calling the homies, Ren, Yella or Dre. – Ice Cube

I'm actually optimistic because of the headlines. There's no way you can watch these videos (youtube and camera phone) and not understand That change is coming. Pressure is being put on our leaders. Pressure is being put on law enforcement. Now their in the spot light.  –F. Gary Gray
These guys put in a lot of work and it really translates on screen.  Don't just take my word for it, go out and see Straight Outta Compton this weekend! Hip-Hop, we've done it again!
See below for a few pics snagged at the conference.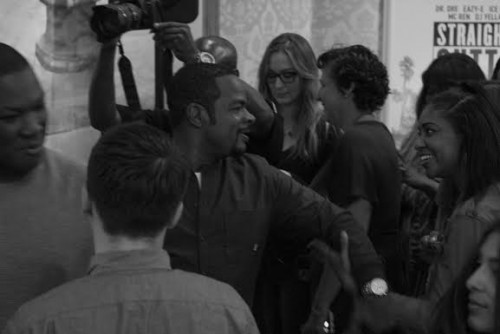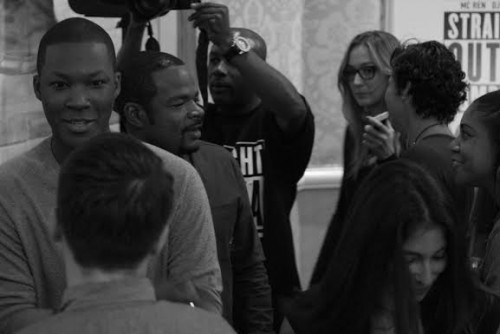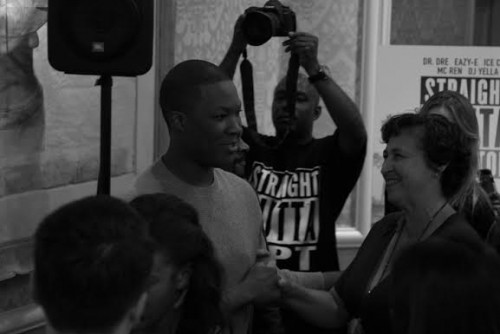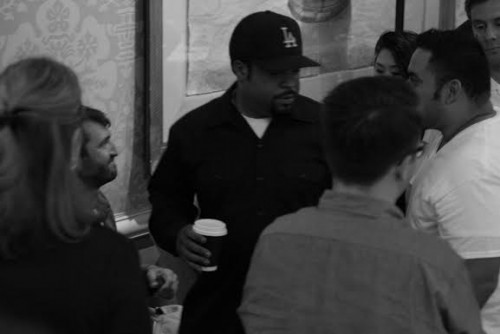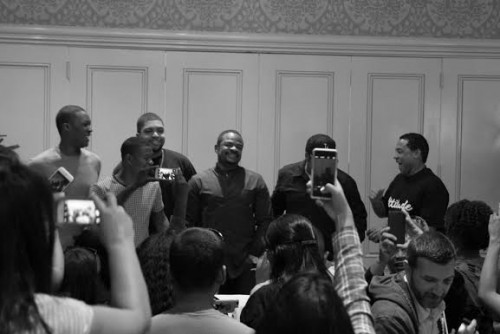 © 2015, Niyah Nel. All rights reserved.