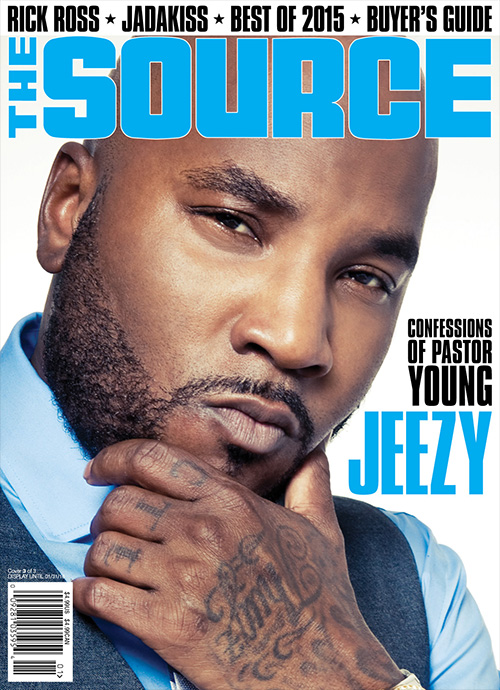 Since the release of his new album, Church In These Streets, the Atlanta veteran rapper graced the cover of The Source's 2015 holiday issue. In the issue he talks about he most recent stint in jail, Seen It All, his new album, #BlackLivesMatter, and much more.
Seen It All was a very introspective album where it seemed like you poured out your soul. What was your mindset this time around, recording Church In These Streets?

"Seen It All was more personal, it was more so like a lot of issues, a lot of things I was going through. Instead of writing them in my 'diary' I wrote it in an album. That was more of a 'Jeezy album', what I was going through at the time. This Church In These Streets is way different, man. I went through a situation while I was out in L.A. I was incarcerated and locked up for some things I had nothing to do with, and quite naturally all the charges were dropped. But while I was sitting in that cell which was about a week, it just really let me know how powerful my voice is and how much—how far it reaches, and who it speaks for. It was the first time since I've been successful that I had that much time to myself with nothing to do, because I had to just sit there and think."
Be on the lookout for the second cover which will be revealed on Monday, November 23rd.
© 2015, @BWyche. All rights reserved.