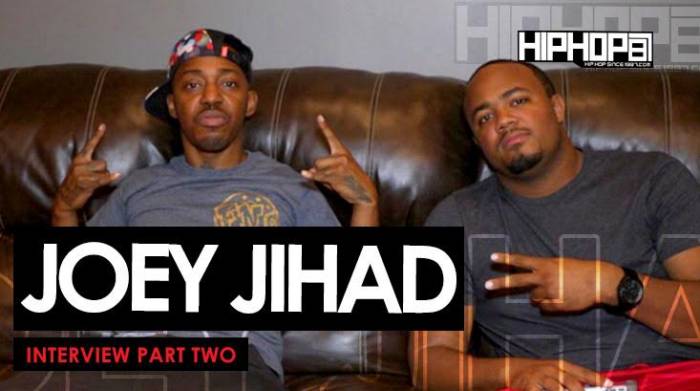 In part two of our exclusive interview with Joey Jihad, Haddy talks about his upcoming project and new music. He said he is undecided on a project title but he will release a project in July. He mentioned being inspired by Fabolous' Friday Night Freestyle series, and possibly doing a Mugga Monday Freestyle series. The goal for him is to heat up before Philly's biggest hip hop event in October, Power 99's Powerhouse.
When is comes to Philly rap scene, Haddy talks about what he loves, dislikes, and what he can do without from the city's current rap scene. He talks about the friendly competition secretly checking for each other which pushes each other on the low. He dislikes how everyone is the toughest guy in the world. He talks about rappers who can't go far because they are running around with someone else style. He said eventually they will fizzle out because they can't innovate on someone else style.
This interview was conducted by HHS1987's B. Wyche and shot by Rick Dange.
Checkout part one below.
Follow us on Twitter/ Instagram
@BigHaddyKane | @JoeyJihad
@HipHopSince1987
@BWyche | @BWyche1987
@RickDange
© 2015, @BWyche. All rights reserved.