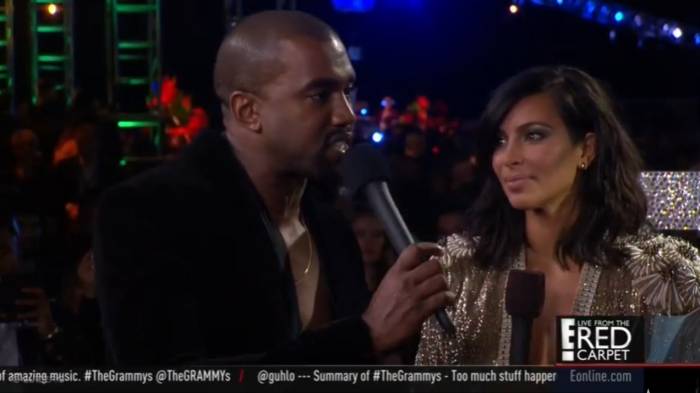 Kanye West and Kim Kardashian stopped by E! in a post-Grammy award show interview. He mentioned why he jokingly attempted to run on stage and take the mic from Beck. Beck won the Grammy for Album of the Year. Kanye running on stage would of been similar to win he took the mic from Taylor Swift at the VMA's half a decade ago. Tonight Kanye was unhappy with Beck win over Beyonce.
Here are a few quotes from the Kanye rant below.
"Y'all knew what it mean when 'Ye walked on that stage."
"When you keep on diminishing art, and disrespecting art, and smacking people in the face after they deliver monumental feats of music, you're disrespectful to inspiration."
© 2015, @BWyche. All rights reserved.