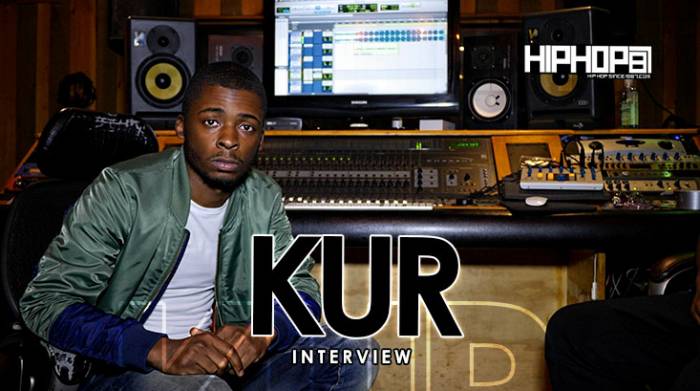 One of Philly's promising young MC, Kur sits down with HHS1987 to talk about his new mixtape, and more. He first explained what NGB means, and it stands for 'Never Go Broke' and he clarifies that he is the only artist in the NGB crew. He talks to us about the highly anticipated 'How It Never Was' mixtape that he has been promoting for the last year. He lets us know that it's a fourteen track project, but besides Meek being featured on it, he doesn't give away the other features.
He talks about the feedback he has been receiving on his music for the celebs and main stream artists he played it for. He details a story about going to Diddy house for the Super Bowl Party with Omelly, and Diddy son telling him he is a fan of Kur. He also mentioned that he previewed records for Pusha T.
He shares his game-plan to release this mixtape, and follow it up with another tape a month later. None of the songs that's out now will be on the mixtape. So you can expect all new music from Kur on this project. He talks about possibly doing a project in the future with all the tracks produced by Maaly Raw.
We asked him if he signed to DeSean Jackson, and he clarifies the rumors for us. He plans on staying independent. So expect Kur to continue to keep his name relevant. Expect another TLA show from Kur in the very near future.
We asked Kur where does he stand with all the rappers who have beef with Kur, or even thrown shots at him in the past he simply says "where they stand? That's how I be looking at it."
Before wrapping up the interview, Kur previews a new song that should be released any day now.
This interview was conducted by HHS1987's B. Wyche and shot by Rick Dange.
Follow us on Twitter | Instagram
@KurNGB
@HipHopSince1987
@BWyche | @BWyche1987
@HipHopSince1987
© 2015, @BWyche. All rights reserved.