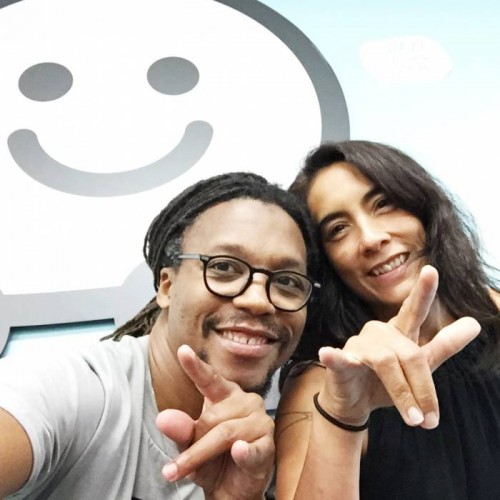 Chicago's own Lupe Fiasco did an in-depth interview on Fast Company, where the rapper revealed plans of starting a one million dollar search for an entrepreneur in Brooklyn. To qualify, the participant must be able to show that their model can assist in improving poverty-stricken and marginalized neighborhoods in the borough. Fiasco hooked up with angel investor and Google Waze executive, Di-Ann Eisnor, to put together what they named Neighborhood Start Fund taking place in Brownsville, New York on Nov. 13.
Here's the breakdown:
"The energies of these people and others will come together at that space in an unprecedented sort of business pitching competition. Eisnor, Fiasco, and other judges will hear business ideas from would-be Brownsville entrepreneurs. Finalists in the competition (Brownsville residents can apply here) will compete for $5,000 to turn ideas into prototypes, and will also have access to mentorship and free technology services."
Eisnor on pitches she's already heard from budding entrepreneurs:
"I'm already so happy with the ideas that are coming out. There's something interesting in each of them, and they were viable." Some of the ideas that were pitched are a subscription box service, ride-share service for seniors, and on-demand beauty service. "Every entrepreneur was black (most, too, were women)."
The Neighborhood Start Fund also stands by two concrete beliefs to garner success with the program:
 "The first is to look for ideas in overlooked neighborhoods. The second is a financial mechanism designed to redirect profits from a successful Brownsville startup (or a Compton startup, or Anacostia startup) right back into the economy of Brownsville (or Compton, or Anacostia)." All of the profits that the project makes will go back into the neighborhood to help the local economy become more sustainable.
The Neighborhood Start Fund plans to turn into a $100 million dollar company, and hope to be in a dozen neighborhoods by the end of 2016.
You can read the story in it's entirety at Fast Company.
via Complex
© 2015, Oktane. All rights reserved.