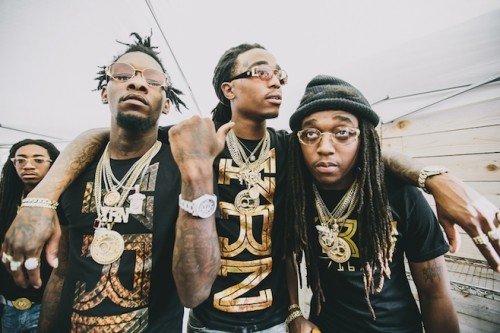 Migos' Offset called into Hot 107.9's The Durrty Boyz radio to make a bold statement about Noisey's documentary about Atlanta. The rapper claims that the project was part of the reason why the police pursued charges against the group. Migos appear in the documentary that Offset says makes the group look bad. He claims that he was "tricked" into making the project.
Offset believes he will be making bail during his upcoming hearing despite being denied bail twice already. Since he was already on probation for a previous arrest, he is the only Migos member to remain in jail. According to him, the prosecutors in his case may use the documentary to show a negative side to the group despite the material being unrelated to the current case.
Listen to exactly what Offset said below.
© 2015, Julie Aly. All rights reserved.