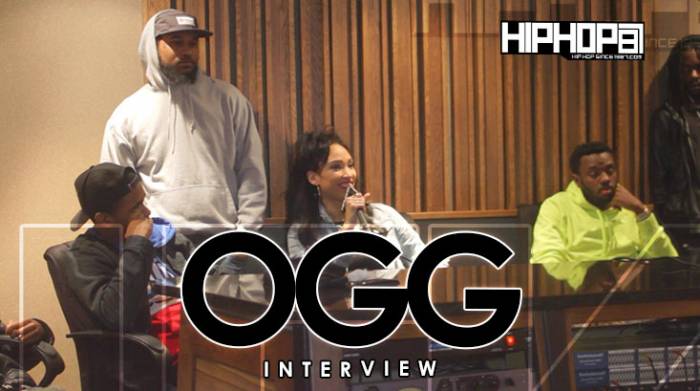 Recently HHS1987 sat down with Atlanta music collective OGG to get an exclusive inside look at their movement and their plans for the future.
With the success of OGG member OG Maco, the OGG brand has been taking off and now its time for the world to get familiar with the rest of the crew. We sat down with OGG's own Stevo, Losa, Theo Ferragamo, Kushy, CJC, Hombre, Phesh Produce and DJ Bluetooth to give each individual who helps make their collective what it is a chance to be heard before they shut down Austin, TX for SXSW 2015.
During the interview, DJ Bluetooth explained to us the true meaning of OGG and how their movement was formed. After explaining the theme of their movement, each artist spoke with us explaining their roll in the movement and exactly what they have on the horizon. With Losa, Theo Ferragamo, Kushy and Hombre working on their upcoming projects, they each explained how their sound differs from the others in the group and why they decided to make OGG their home.
OG Maco was under the weather so his manager Stevo broke down the success of OG Maco's hit single "U Guessed It" and how the song took off in the clubs. Stevo also elaborated on OG Maco's upcoming music explaining that the best is yet to come.
Before concluding the interview the OGG crew explained what you must come check them out on March 21st during our HHS1987 SXSW Showcase.  With a set full of positive energy, dope lyrics and passion, the OGG assured us they their set will be one for the ages.
The interview was conducted by HHS1987's Eldorado. The interview was shot by HHS1987's Brian Da Director.
Follow On Twitter/ Instagram:
@OfficialOGG
@OGMaco/ @OGxMAco
@QueenLosa/ @Losa
@TheoFerragamo
@KushyStash
@Stevozone4
@1phreshproduce
@h0mbre
@cjcvm
@eldorado2452
@HipHopSince1987
@BrianDaDirector
© 2015, Eldorado2452. All rights reserved.