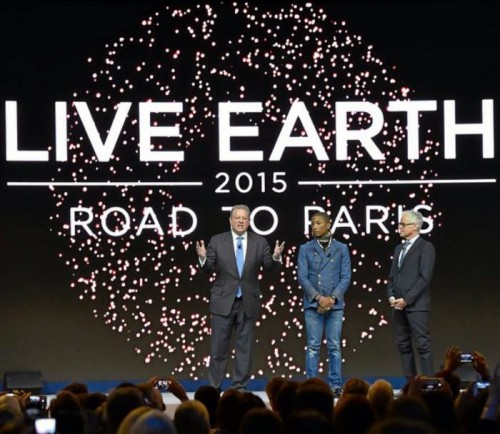 One of the hardest working men in music, Pharrell Williams, teams up with former Vice-President and environmentalist Al Gore  for "Live Earth" concert series. Al Gore has been on the frontline for saving the environment for years and Pharrell is a known humanitarian and music mogul. The union will bring a lot of attention to the cause, which goal is to bring all nations together to better the earth.
Mr. Williams has been named the creative director of the event, which will be held on June 18 and will span across all 7 continents.
© 2015, Oktane. All rights reserved.