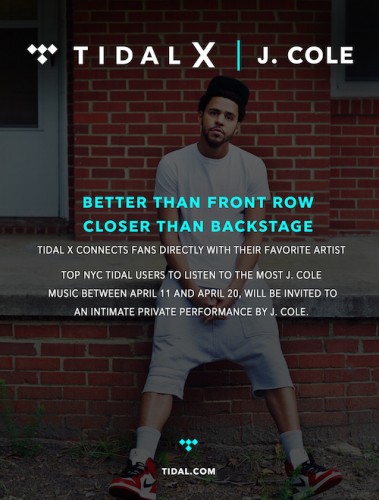 Tidal has announced the launch of an offline experience series. Tidal X will be linking fans with their favorite artists. For their first event, Tidal X will be rewarding J. Cole fans with two tickets to a private concert. From Saturday, April 11 to April 20 the streaming system will take notice of subscribers who are from NYC and listen to a lot of Cole's music. Tidal promises that other offerings like the Tidal X series which brings "the music and VIP entertainment experience live to cities across the globe," will be occurring. Maybe incentives like this one will bring in more listeners for the new company.
See what Hov had to say about the company and how it will change the music industry here.
© 2015, Julie Aly. All rights reserved.