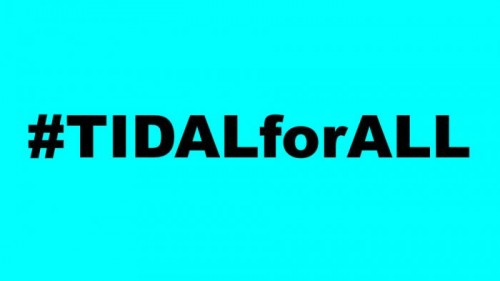 Don't be alarmed if you woke up this morning to a sea of teal blue avatars and cover photos on your Twitter feed. The change comes in the support and celebration of the new business venture from Jay-Z. Hov will be involved in the launch of music streaming company Tidal, which he acquired earlier this year from Swedish tech company Aspiro for $56 million. The company plans to differentiate itself from other options such as Spotify and Apple, which are under fire for not properly compensating artists for their music. Mr. Carter will announce a commitment to a new direction for the music industry from both a creative and business perspective, through the artist friendly service. Not only is Jigga backing the service, he has also gained the support of A-listers such as his wife   Beyoncé, Kanye West, Rihanna, Madonna, Coldplay, Usher, Nicki Minaj and more. The music mogul will make the announcement today 5PM EST, at New York City's James A. Farley Post Office.
Make sure you back track right here at 5PM to stream the announcement as it happens!
© 2015, Oktane. All rights reserved.