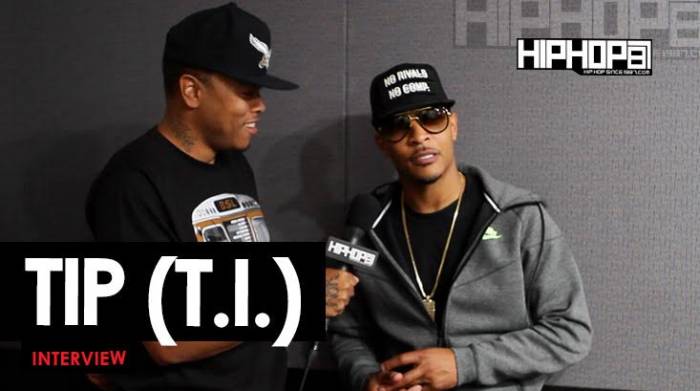 Few have reached the heights in music, film and overall entertainment that Bankhead native Tip aka T.I. has already achieved yet he continues to work as hard as when 'I'm Serious' hit the streets. This past Friday, T.I. dropped a new project out of the blue entitled 'Da Nic', a five track EP in which T.I. went back to Tip for his day one fans. With Tip having a new project in the streets, we caught up with the Hustle Gang captain to discuss the new EP and much more.
Tip spoke on his new EP 'Da Nic' and wanting to return to the essence of where it all begin for him. Serving as a prelude to his upcoming album 'The Dime Trap', Tip acknowledged that return to celebrate the beginning of his career because that journey helped him become the man he is today.
Showcasing his life as a husband and a father on the hit reality show "The Family Hustle", Tip gave us a little insight on where their upcoming season stands and possible plans for the future as well as his thoughts on Justice For Sandra Bland.
Before wrapping up the interview we also spoke with Tip on his many other endeavors. With Tip's hometown team the Atlanta Falcons were set to face Eldorado's Philadelphia Eagles, we got Tip to give us his predictions on the game as well as give us some information on his new movie "Sleepless Nights" with Jamie Foxx and Gabrielle Union.
The interview was conducted by Eldorado. The interview was shot by Brian Da Director.
Follow On Twitter/Instagram:
@Tip/@Troubleman31
@eldorado2452
@HipHopSince1987
@BrianDaDirector
© 2015, Eldorado2452. All rights reserved.