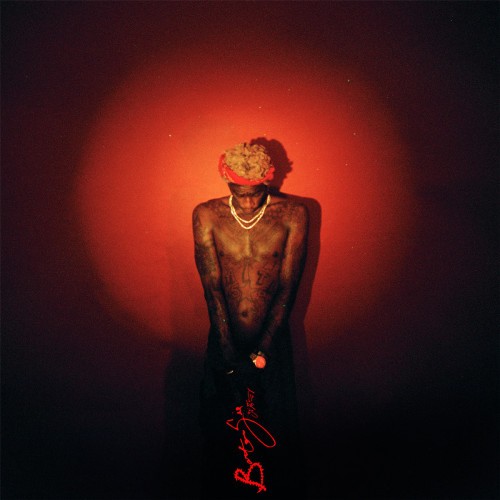 Young Thug is scheduled to release his much talked about Barter 6 mixtape tomorrow. The rapper recently announced the title change from Carter 6 due to legal issues. According to the tracklist, Thug will be releasing 13 tracks with features from Birdman, T.I., Boosie Badazz, Duke, Jacquees, Yak Gotti, and Young Dolph.
The interesting artwork for the project remains the same but with the addition of the new title. It seems Thug did not take Lil Wayne's words to "stop listening to songs of niggas who pose naked on their motherfucking album covers," into consideration.
Since Barter 6 is available in New Zealand, the project appears on iTunes but it cannot be purchased yet. Check out the tracklist below.
1. Constantly Hating ft. Birdman
2. With That
3. Can't Tell ft. T.I. & Boosie Badazz
4. Check
5. Never Had It ft. Young Dolph
6. Dream ft. Yak Gotti
7. Dome ft. Duke
8. Halftime
9. Amazing ft. Jacquees
10. Knocked Off ft. Birdman
11. OD
12. Numbers
13. Just Might Be
© 2015, Julie Aly. All rights reserved.