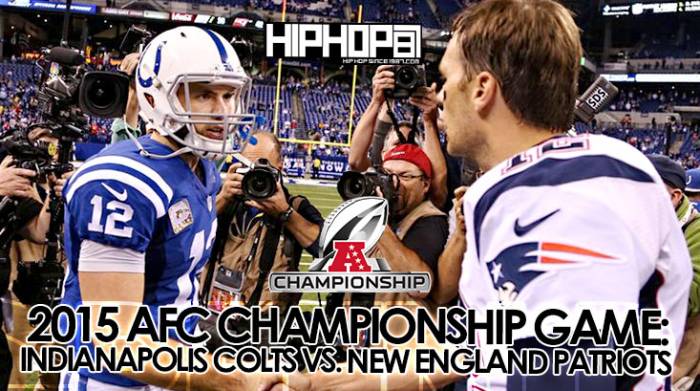 The last game of the afternoon will showcase the Indianapolis Colts vs. the New England Patriots. A battle of one of the best quarterbacks the NFL has ever seen against one the best young quarterbacks in the league.
The Colts come into the game largely on the arm of Andrew Luck. Although he his currently (3-2) in his young playoff career, Luck has had a strong postseason so far this year and a big game today will name him one the top QBs in the game. The Colts will need big games from T.Y. Hilton and Reggie Wayne tonight to assist Andrew Luck. If the Colts can run the ball well and set up the play action, Hilton could have a breakout game.
Tom Brady is a seasoned vet in these AFC championship games and today he will be looked to play in his sixth Super Bowl. Look for New England to come out strong rushing the ball. With a power game and a few short passes to their tight ends, New England will have chances to open the game and test the Colts young defense.
I expect this to be a old fashioned shoot out. Look for Andrew Luck to pass for 3 touchdowns and over 350 yards while Tom Brady passes for 4 touchdowns and 300 yards. Despite my head telling me otherwise, tonight I'm going with the upset. Andrew Luck will defeat Tom Brady in Foxboro and head to Arizona for the 49th Super Bowl.
Colts 38  Patriots 35
© 2015, Eldorado2452. All rights reserved.