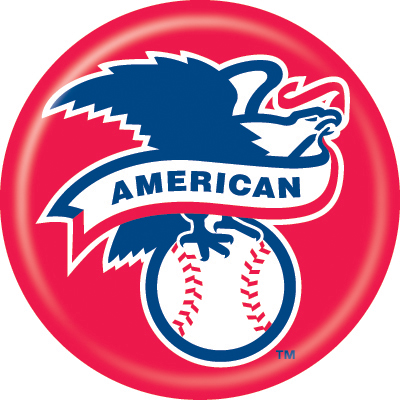 America's pastime is back for another season. The 2015 MLB season is officially in full swing. To help you prepare for the long baseball season, we are previewing and predicting both leagues. Previously we previewed the National League, so today it's the American League's turn. We've also included our World Series prediction as well. Enjoy the season!
(Teams in order of predicted finish)
AL East:
1. Boston Red Sox: The Sox finished at the bottom of the division last season but to look bounce back in a big way to some nice off-season moves. The Sox added OF Hanley Ramirez & 3B Pablo Sandoval to an offense that finished near the bottom of the AL. These two will provide an immediate upgrade. DH David Ortiz turns 40 this year but is still a monster on offense. 2B Dustin Pedroia might not be as powerful as he once was at the plate anymore, but he's still solid and is one of the game's best defensive players at the position. OF Mookie Betts looks like the lead-off hitter the Sox have been looking for and should be very good in his first full season with the club. Cuban signee OF Rusney Casillo will start the season in the minors as veteran Shane Victorino holds his spot to start the season. C Christian Vazquez looks to be a great defensive catcher but won't provide much offense. The Sox do however have a top catching prospect in the minors named Blake Swihart. Pitching-wise Sox may lack a true #1 starter, but the pitching rotation is solid. The Sox lost Jon Lester but brought in SPs Rick Porcello, Wade Miley, and Justin Masterson to strengthen the rotation. None of these guys are true aces, but Porcello and opening day starter Clay Bucholz should settle in nicely at the top of the rotation. Closer is a concern as Koji Uehara is 40 years old, struggled at the end of last season, and is a little banged up to start the season. The Sox look like they could go from worst to first again in the AL East which is a pretty weak division this year. The Sox offense and defense, combined with the fact they will likely make some trades at the deadline, should give them the East this year.
2. Baltimore Orioles: The Orioles lost two of their big offensive weapons from last season, but should have plenty of firepower this year. The Orioles could wind up leading the majors in home runs as a team as most of their starters are capable of double digit home runs. 3B Manny Machado should return from injury in a big way this season. 1B Chris Davis and SS J.J. Hardy should bounce back from disappointing seasons last year. CF Adam Jones is an all-star talent. DH Steve Pearce will likely regress this season, but should still be very solid. C Matt Wieters will start the season on the DL as he returns from ligament surgery. The Orioles weakness would be their starting pitching. The staff wasn't terrible last season, but they were very average and Baltimore made no major changes to the rotation for this season. Opening day SP Chris Tillman had a nice spring, but isn't a true ace. SPs Wei Yin-Chen, Bud Norris, & Miguel Gonzalez are average at best. SP Kevin Gausman is a hard throwing young talent that could develop into the team's best pitcher but he'll battle the so-far disappointing Ubaldo Jimenez for a spot at the end of the rotation. Manager Buck Showalter is a master at getting the best out of his players and even with some losses from last season's roster, the Orioles offense should have them contending again in the division this year.
3. Toronto Blue Jays: The Jays will try to make the playoffs for the first time in 21 years this season. Toronto added all-star 3B Josh Donaldson this off-season. The Jays also added lefty OF Michael Saunders and C Russell Martin, both of whom should fit in nicely with the offense. RF Jose Bautista and 1B Edwin Encarnacion are still the core of the offense's power. SS Jose Reyes isn't an all-star anymore, but he's still solid. Speedy Rookie OF Dalton Pompey is an intriguing prospect and dark horse for the AL Rookie of the Year. The rotation has promise but took a big hit when rising star Marcus Stroman went down for the season with a torn ACL. Veteran SPs Mark Buehrle and knuckleballer R.A Dickey are still productive. SP Drew Hutchison is the team's opening day starter and could/needs to take another step forward with his career this season. Youngsters Aaron Sanchez and Daniel Norris both have major promise (I like Sanchez more) but they only have one major league start between the two of them. Closer is a bit of an issue as well as Brett Cecil hasn't been a full-time closer since college. The Jays 21-year post season drought is the longest in all four major American sports leagues. There is serious potential to break that drought this season, but they can't suffer any more major setbacks and will need production from younger pitchers to achieve that goal.
4. New York Yankees: The Yankees are an old and injury-prone baseball team looking for another post-season appearance. DH Alex Rodriguez will turn 40 this year and returns from a year long drug suspension but has looked good for his age this spring. DH was a sore spot for the Yanks last season. OF Carlos Beltran is 37 and had elbow surgery in September. OF Brett Gardner will look to bounce back from off-season abdominal surgery. 3B Chase Headley should be in for a big first full season with the Yanks.SS Didi Gregorious takes over now that Derek Jeter is gone. Gregorius will be good in the field but must improve his hitting, though he should be an upgrade from Jeter who was horrible in his farewell season. The Yanks rotation has some major health questions. SP CC Sabathia had knee issues last season. SP Mashairo Tanaka had a partially torn elbow ligament last season and opted for rehab instead of surgery (his velocity is still down). SP Michael Pineda also had shoulder issues last season. SP Ivan Nova is due back around June from Tommy John surgery. SP Nathan Eovaldi was a good free agent signing from Miami and he could be very good for the Yanks. If this rotation stays healthy they could be the best in division, but that's a big if. Dellin Betances and Andrew Miller may alternate saving games for the Yankees this season and both are equally talented. The Yanks are an old team, but the Yankees still have a lot of money to spend, and they should never be counted out. If they're healthy they could contend for the playoffs, but I don't think they will be.
5. Tampa Bay Rays: The Rays shipped out 9 players from last year's roster including a former rookie of the year (Wil Myers) & an all-star (Ben Zobrist). But the biggest loss may be losing manager Joe Maddon to the Cubs. Tampa Bay's new manager Kevin Cash has no experience and at age 37 is the youngest coach in all 4 major pro sports. This could be a long season. Offensively, the Rays are counting on bounce back seasons from 3B Evan Longoria and OF Desmond Jennings. OF Steven Souza, a late blooming 26 year old rookie has AL rookie of the year potential. SS Asdrubal Cabrera was the team's big signing and he's just an average fielder and hitter. Tampa will still likely struggle to score runs again this season. The strength of the Rays could eventually be their rotation. SP Matt Moore is still recovering from Tommy John surgery that made him miss most of last season, but he has ace potential. SPs Alex Cobb and Drew Smyly could both be really good this season, but they'll both start the season on the DL as well. SPs Chris Archer and Jake Odorizzi are both healthy and once the rest start to come back, this rotation will be the Ray's strength. But until then the Rays will have to make due with spot starters like Erasmo Ramirez who the Rays got from the Mariners this spring. The Rays still have some nice pieces but they've lost a lot and figure to be at the bottom of the division this season.
AL Central:
1. Cleveland Indians: Cleveland is poised to take the next step in 2015 after not suffering any major personal losses from a talented team from last season. The Indians added OF Brandon Moss to an offense that needed an extra piece. OF Michael Brantley had a breakout season last year, and while there is some fear of regression, I think he'll be all-star caliber again this season. C Yan Gomes is one of the top at his position, providing both excellent defense and offense. 1B Carlos Santana, a former catcher, should settle in nicely at his new position and could be in for a big season. Defensively the Indians were bad last season, but they should be improved this year. The Indians need a big bounce back season from 2B Jason Kipnis. Kipnis was an all-star in 2013 but an injury hampered him last season. Indians top prospect, SS Francisco Lindor, could be up by the end of the season and he could be a difference maker. Manager Terry Francona is also known for getting his players to believe they can compete, so the Indians should be ready to take the next step this season. The Indians rotation is one of the youngest in baseball, but it is talented. Ace starting pitcher Corey Kluber had a breakout season last year winning the CY Young. Fellow SPs Carlos Carrasco, Trevor Bauer, and Danny Salazar are all young and talented pitchers who are all capable of their own breakout seasons as well. The young Indians, a team quickly on the rise, were in the playoff hunt until the end last season and will compete for the title this season in the tough AL Central (which is the best division in the AL).
2. Chicago White Sox: The Sox made moves this off-season. On offense they brought in DH Adam LaRoche and OF Melky Cabrera, both of whom will make immediate impacts on offense. Cuban 1B Jose Abreu was phenomenal as a rookie last season and could be the MVP this year as he improves his discipline at the plate. OF Adam Eaton is a young and athletic lead-off man who could be an all-star if he stays healthy. SS Alexei Ramirez is still one of the best at his position. The White Sox weakness is at catcher and 2B though rookie 2B Micah Johnson looked fast and better than most people thought he'd be this spring. The Sox 1-3 pitchers are as good as any in baseball, but their #4 & #5 leave a lot to be desired. Ace SP Chris Sale hurt his foot but should be ready in a few weeks. Sale is a CY Young contender. The Sox made a huge splash this offseason adding Jeff Samardzija, the former Cubs/A's Ace who grew up rooting for the Sox as a kid. #3 SP Jose Quintana is underrated and could be in for a break out year. The Sox will need more from #4 & #5 SPs John Danks & Hector Noesi, though top pitching prospect Hector Rodon, a rookie of the year candidate, is MLB ready and should be taking over a spot in the rotation soon. The Sox added former Yanks closer David Robertson and reliever Zach Duke to help sure up the bullpen, which was a weak spot for them last season. The White Sox were busy making a lot of nice moves this off-season and are contenders once again in the division.
3. Detroit Tigers: The Tigers have won 4 straight Central titles but they're no longer the favorites. Detroit's sluggers 1B Miguel Cabrera & DH Victor Martinez Cabrera are both recovering from off-season operations and missed a good chunk of spring. The Tigers had one of the top offenses in baseball last year, but will likely take a step back this season. OF Anthony Gose is solid defensively, but his offense needs work. OF J.D Martinez will likely regress this season. OF Yoenis Cespedes however adds some new pop to the line-up and even though he's a bit overrated since he still swings at a lot of bad pitches, but he's still a special hitter at times. 3B Nick Castellanos could be the Tigers player in for a real break-out season this year. 2B Ian Kinsler is still solid but brings his own durability issues as well. The rotation is solid but is better in name than performance. SP David Price is still an ace, but SP Justin Verlander isn't and is overpaid at this point. Verlander's best days are well behind him. The Tigers paid a little too much to bring in SP Alfredo Simon, who needs to prove last season wasn't a fluke. The Tigers will need SP Anibal Sanchez to return to form this season as well. The Tigers bullpen is still a weak point and closer Joe Nathan is old. The Tigers are an aging team that the rest of the division has caught up to, if not passed. If healthy/performing Detroit will still compete for a spot in the playoffs, but I think this Tigers team's time has passed.
4. Kansas City Royals: The Royals played in the World Series last year, losing in game 7, and a nice large portion of that team, but aren't getting a lot of love from people, myself included. First the Royals weren't a big hitting team last season. They added DH Kendry Morales and OF Alex Rios to add an extra pop to the offense, but their best days are behind them. The Royals will finally need big production and leadership from guys like 3B Mike Moustakas and 1B Eric Hosmer. OFs Alex Gordon and Lorenzo Cain are both capable of all-star type of seasons. The rotation will absolutely miss dependable ace James Shields, who they didn't re-sign. SP Yordano Ventura is now the team's ace & he pitched very hard as a rookie last season. Ventura is a dark-horse CY Young candidate but must stay healthy and come up big for the team this season. The Royals will also need SP Danny Duffy to take a leadership role in the rotation this season. SPs Jason Vargas, Jeremy Guthrie, & Edinson Volquez are veteran pitchers who at this point of their career are average at best. The Royals bullpen including RP Wade Davis, RP Kelvin Herrera, dominant all-star closer Greg Holland, and new addition RP Jason Fraser, is one of the best in baseball. The bullpen will have to have another big year especially with such a questionable back end of the rotation. The Royals were lucky in a lot of ways last season, and while there is still talent there to compete again, I think they regress in a big way this year.
5. Minnesota Twins: There are some nice young pieces in Minnesota, but they still have a long way to go in a very competitive division. 2B Brian Dozier is a terrific base-runner and one of the Twin's bright spots from last season. SS Danny Santana and OF Oswaldo Arcia are young talents who still need to take the next step in their careers. 1B Joe Mauer has extended his career switching from catcher, but he's no longer the all-star he once was. OF Aaron Hicks is a former first round draft pick who hasn't come close to living up to that yet. OF Torii Hunter at 39 years old has returned to end his career here. OF Byron Buxton is one of the top prospects in all of baseball and he could make his major league debut this season. 3B prospect Miguel Sano is also highly touted. The Twins rotation is one big question mark. #1 pitcher Phil Hughes had a surprisingly solid season last year, but he'll need to continue pitching that well. SP Ervin Santana was supposed to be a big free addition, but he'll spend the first 80 games suspended due to PED use. SP Ricky Nolasco needs to bounce back from a career-worst season last year. SP Kyle Gibson hasn't lived up to his potential yet either. The Twins are still rebuilding, but they won't be pushovers this season
AL West:
1. Seattle Mariners: There are high expectations on the Mariners this year and rightfully so. On paper, the Mariners don't have any glaring weaknesses. They brought in DH Nelson Cruz, which is a huge upgrade offensively. 2B Robinson Cano is one of the best at his position & an MVP candidate. The Mariners were also smart to lock up 3B Kyle Seager, an all-star level talent. OF Austin Jackson is an OK lead-off man but could get better by cutting down on his strikeouts. C Mike Zunino is solid defensively and also an underrated hitter at his position. 1B Logan Morrison and OF Seth Smith were solid off-season additions. The offense will be much improved from last season. The Mariners rotation is the team's strength and they really may be the best in the AL. Ace King Felix Hernandez is hungry to finally make the playoffs and is one of the top must see players in baseball. As long as King Felix is healthy, the CY Young really is his to lose. SP Hisashi Iwakuma is underrated as a #2 pitcher, but he's really good. SPs James Paxton and Taijuan Walker are two dynamic young arms. Walker is especially intriguing and it'll be interesting to see what he does in his first full season. Paxton has an injury history, but if he stays healthy watch out. The Mariners bullpen last season led the league in ERA and should be solid again. The Mariners, distance wise, will travel more than any other team this season, but they also project out to have the easiest schedule this season so that should even itself out. Seattle is looking to break a 13-season playoff drought and they will this season. The Mariners are the most complete team in the division & may be the best in the AL.
2. Los Angeles Angels: OF Mike Trout is one of, if not the best, all-around players in baseball. He will again play at an MVP level and if he cuts down on his strikeouts just a bit, would have an historic type of season. Trout is the type of player who makes any lineup a good one. Veteran 1B Albert Pujols looked dangerous this spring which is a great sign for the Angels. SS Erick Aybar, 3B David Freese, and C Chris Iannetta are all still very solid hitters. OF Kole Calhoun brings a lot of potential as the lead-off man in this talented lineup. OF Josh Hamilton will start the season on the DL with an injury shoulder but has avoided a lengthy suspension from a recent drug relapse and should be solid once he returns. 2B is a concern for the Angels as traded Howie Kendrick and have no real replacement. Their rotation has depth and talent. SP Jered Weaver can still pitch at an all-star level. The rotation will get much stronger and deeper when ace SP Garrett Richards returns from his injury rehab. The Angels also got a nice pitching prospect, SP Andrew Heaney, for Kendrick and he has a high ceiling. SP Matt Shoemaker looks like he'll have a breakout season for the Angels. SPs C.J. Wilson & Hector Santiago help round out a talented and deep rotation. The Angels with a deep rotation and an MVP player in Mike Trout will compete for the division crowd & should be a playoff team again this season, even if it's the wild card.
3. Oakland A's: The A's made a lot of moves this season, but not all of them good ones. Bringing in OF/INF Ben Zobrist was a good move. Zobrist is a talented switch hitter who can play multiple positions. Losing Brandon Moss and Josh Donaldson hurts a lot, but the A's will hope DH Billy Butler, 1B Ike Davis, & 3B Brett Lawrie can replace their production and see their careers rejuvenated in Oakland. I'm not so sure about that, but have the most faith in Lawrie who's career has been hampered by injuries but could still be very good some day. OF Coco Crisp is still solid but the A's need him and OF Josh Reddick to return to form once they're back from the DL. This lineup seriously lacks power and won't scare anyone. The A's do again have solid pitching depth, which will be the key to their success. SP Sonny Gray is clear star. Behind him you've got a Jesse Hahn, Scott Kazmir, and Drew Pomeranz, who are all solid but not nearly as good as Gray. Jarrod Parker and A.J. Griffin will try to rejoin the rotation at some point once they both fully recover from Tommy John surgery. The bullpen featuring current closer Tyler Clippard is strong as well. Former closer Sean Doolittle is an all-star who likely won't be back until May but will make the bullpen even stronger. I don't like all the moves the A's made this season (Oakland dealt away 5 of its 7 All-Stars from last year!). They brought in some nice pieces, but still lost more than they've gained. Their pitching will keep them competitive all season long, but their lack off offensive firepower will keep them from being a playoff team.
4. Houston Astros: The Astros are quickly starting to emerge from their rebuilding phase and are turning into a nice baseball team. The diminutive 2B Jose Altuve won the batting title last year and is the real deal. OF George Springer is a talented and unique big time hitter and likely a future all-star. Bringing in OF/C Evan Gattis was a really nice signing as he'll really hit down in Houston and had a great spring training. 1B Chris Carter strikes out too much, but he can also hit a lot of home runs. OF Colby Rasmus was an underrated signing because if he's able to stay healthy and perform, will be a steal for the team. This batting order sneakily has a lot of power and won't be fun to pitch to on some nights. The Astros rotation is a bit weak. SP Dallas Keuchel and Collin McHugh had surprisingly good seasons last year and they should continue their high level of play this year. However after them there's not much to talk about. SP Scott Feldman, Brett Oberholtzer, and Roberto Hernandez are all better suited as 5th/spot starters in a team's rotation. Pitching prospects Mark Appel and Vincent Velasquez likely won't be seen until next season, but young help is on the way. The bullpen also got a lot stronger this season by adding Luke Gregerson and Pat Neshek. The Astros are no longer a laughing stock or a pushover, and in fact have made a lot of great rebuilding moves and are a franchise on the rise. The Astros could start surprising people real soon, maybe even this year.
5. Texas Rangers: The Rangers have a lot of concerns. The Rangers strength is still the heart of their batting order. 1B Prince Fielder, 3B Adrian Beltre, and OF Shin-Soo Choo are a talented trio that can really hit. However Fielder and Choo are coming off of injury years and Beltre could be traded if/when the Rangers fall out of contention. Leonys Martin is a nice center fielder who also brings a little bit of power. The infield combo of Elvis Andrus & Rougned Odor is a solid. The Rangers talented young infielder Jurickson Profar is out for the season due to injury. Top prospect 3B Joey Gallo is one of the top prospects in baseball and could make the majors this season depending on what all happens.Their rotation also is a major issue. Their one true ace Yu Darvish is also out for the season due to injury. Two other pitchers Martin Perez (Tommy John) & Matt Harrison (spinal fusion) are also recovering but could return at some point this season. SP Yovani Gallardo and Derek Holland are good but not great and Holland was also banged up this spring. SPs Ross Detwiler and Colby Lewis won't scare anyone. The Rangers bullpen also isn't very good. Closer Neftali Feliz however started to turn things around at the end of last season, so that's encouraging. The Rangers are an injured team heading into the season and will likely get more depleted as the season goes on. Even with a solid trio of hitters, I expect the Rangers to finish at the bottom of the division this year and start to sell off some of their pieces for the future.
Division winners: Red Sox, Indians, Mariners. Wildcard teams: White Sox & Angels
American League Championship: Seattle Mariners over Boston Red Sox.
World Series Prediction: Washington Nationals over Seattle Mariners… I truly believe that the World Series champion will come from the National League and will be one of three teams (Nationals, Dodgers, or Pirates).
Awards:
AL MVP: Winner: Jose Abreu (White Sox). Runner-up: Robinson Cano (Mariners)
AL CY Young: Felix Hernandez (Mariners). Runner-up: Yordano Ventura (Royals)
AL Rookie of the Year: Steve Souza (Rays). Runner-up: Carlos Rodon (White Sox)
AL Manager of the Year: Lloyd McClendon (Mariners). Runner-up: Terry Francona (Indians)
© 2015, JustinBurkhardt. All rights reserved.