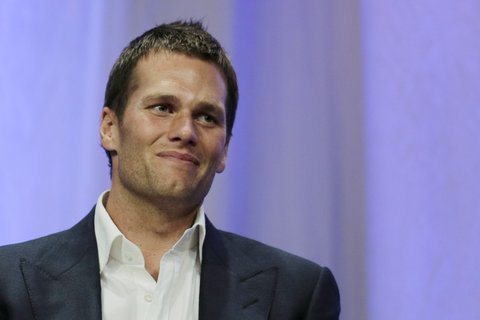 As if this story wasn't already hilarious. By now you should have heard the story surrounding Tom Brady and the New England Patriots possibly deflating football during NFL games and the six month back and forth ordeal between the NFL and Tom Brady's reps but the final decision is in, for now!
The NFL has just announced that Tom Brady will in fact be suspended for the first four games of the NFL season and somewhere, Patriots fans are going insane. Reports have surfaced stating that the NFL is ready for any counter actions from Brady as they believe he destroyed his cellphone after not electing not to talk with NFL representatives regarding "deflategate".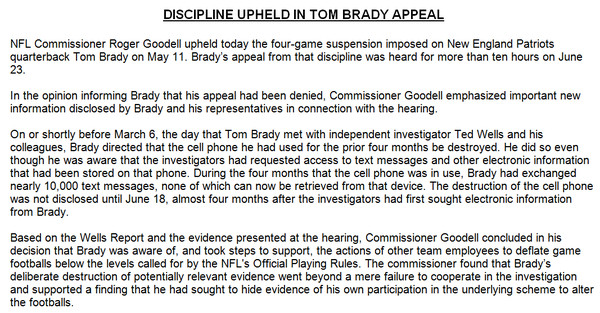 Now the ball is in Brady's court as he can just take the suspension on the chin or fight it and risk having to sit games late in the 2015 season. Since the "deflategate" scandal begin, Brady's jersey sales have been the highest in the NFL. I can see angry Pats fans running to NFL.com now chanting Free Tom Brady.
Details are still unfolding by for now NFL Commish Roger Goddell has spoken! Stay tuned to HHS1987 for all your sports news.
© 2015, Eldorado2452. All rights reserved.